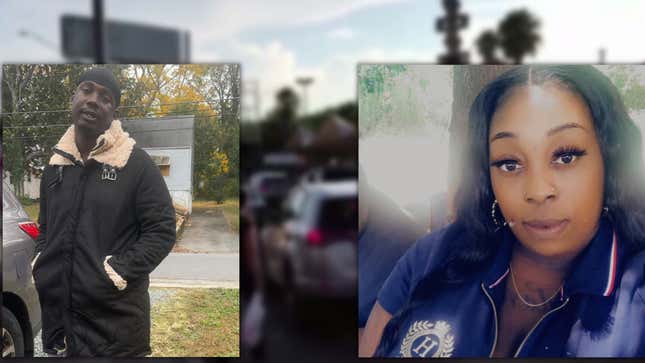 Nearly a month after four Americans were kidnapped by a Mexican drug cartel, two of the survivors sat down with CNN's Anderson Cooper to discuss the trauma they are still dealing with as well as the deaths of their friends.
America's Got Talent Host, Terry Crews, Shows Full Gratitude For Writers On Strike
On March 3, LaTavia Washington McGee, Eric Williams, Zindell Brown and Shaeed Woodard were kidnapped as they were driving to a medical procedure located in Matamoros, Mexico. The attack happened in broad daylight, with investigators believing that the American group were mistaken for Haitian drug smugglers.
Woodard and Brown were both killed. "They didn't deserve that. None of us deserved it. But we're alive – we have a lot of recovering to do," Washington McGee told Cooper in an interview Tuesday. They were driving when they heard a car blow a horn behind them. Brown warned the group not stop the car.
"Zindell and Shaeed, they jumped up to run and they were gunned down," Williams recalled. Williams jumped out of the driver's side of the vehicle when someone began beating on the car window with a gun. "That's when I was shot on both legs," Williams said.
Washington McGee was forced to go into the bed of a pickup truck at gunpoint while the rest were carried onto it. This moment was caught on video and shared with officials after the kidnapping. However, she and Williams told Cooper that Brown and Woodward were both still alive when they were dragged onto the truck bed.
The group was then taken to another spot, where they were questioned. "That's where Shaeed said, 'I love y'all, and I'm gone.' And he died right there," Williams said. "I told him [Woodard] was sorry," Washington McGee remembered. Brown also died from his gunshot wounds shortly after.
Washington McGee and Williams said they were taken to various places as hostages and that they were blindfolded as they were moved between locations. Williams also shared how armed people in red, plastic "Diablo" masks "[pointed] the guns to our head, telling us not to look up."
Ultimately, they were dropped off at a shack where they were rescued on March 7. According to Mexican officials, at least six people have been arrested. An apology letter was reportedly issued from the Gulf Cartel, the people believed to be responsible for the kidnapping. However, its authenticity has yet to be substantiated.