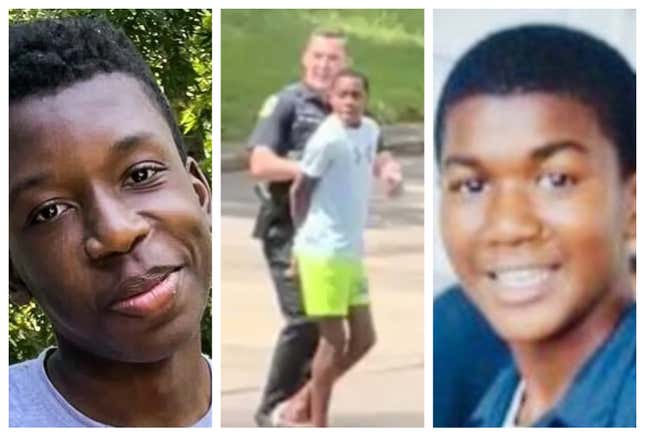 A judge just declared that 84-year-old Andrew Lester must stand trial for shooting and injuring now 17-year-old Ralph Yarl. Lester telling 911 he was in fear of a "tall Black man" trying to break into his home confirmed everything we knew already: Yarl was racially profiled.

Between nosey white folks calling the cops about a "suspicious" Black kid and the police manhandling them like grown adults, Black children often get treated as or mistaken for adult crime suspects.
In some cases, Black children lose their lives by the bullet of a police officer who automatically assumed they were a threat just by the color of their skin. Why? Because Black children aren't regarded as, well, children.
"Throughout the diaspora, children of African descent face heavier policing, including more arrests, police surveillance, racial profiling, strip searches and excessive use of force. Law enforcement is in conflict with children of African descent," read a report from the United Nations.
Here are 18 examples of how a Black child was racially profiled.