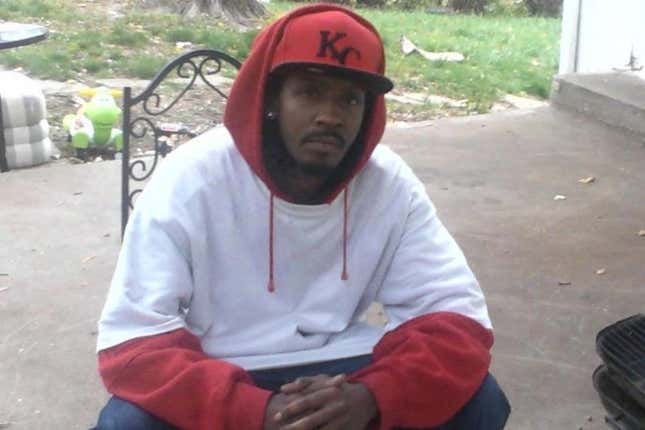 A white man accused of killing a Black man in Kansas City has been charged with a slap on the wrist, charged with disturbing the peace and nothing else in connection with a deadly stabbing, according to the Kansas City Star.

Small Town Horror Story: The "Suicide" of Sandra Bland
Jon "Mike" Rone Jr. got into an altercation with Sean Tonkin outside Liquor Land, located around the city's eastern border. Authorities say Tonkin used the N-word "in a hateful and racially motivated tone" toward Rone. Surveillance camera footage showed Rone armed with a club walking around the side of the store behind Tonkin, then stumbling back, uttering, "he stabbed me," before collapsing on the floor. 
Police said Tonkin was found with blood splatter on his clothes and carrying a folding knife with an American flag on the handle. Witnesses and Rone's relatives say Tonkin was looking to "kill a n***er." But when he was arrested by Independence officers, they only charged him with a misdemeanor count of disturbing the peace.
Read more from Kansas City Star:
Jackson County prosecutors continue to weigh additional state charges as they "examine who started the incident, what weapons were used by the people involved and Missouri's law on self-defense," Mike Mansur, a spokesman for the Jackson County Prosecutor's Office, said in a statement to The Star.

"These factors will direct whether further State charges regarding Mr. Rone's homicide can be filed," Mansur said, adding that the community "is rightfully angered by the disturbing racial comments of the defendant."
Rone's sister expressed frustration over the prosecutor's decision on the charges filed in the case, per The Star.
"So how can (Tonkin) not be the aggressor?.... I've been depressed. Not only trying to grieve my brother, but the fact that the person that killed him is getting away with it," she said.
Her anger reflects that of the family of Ralph Yarl, the 16-year-old who was shot by an elderly white man after ringing his doorbell by accident. The family and their attorney, Benjamin Crump, accused prosecutors of dragging their feet in the arrest of 84-year-old Andrew Lester, per CNN. Lester's attorney argued that the man was exercising his rights under the "stand your ground law" in fear of his life.
However, in that case, Yarl survived his injuries and Lester's self-defense claim didn't stick, resulting in felony charges.