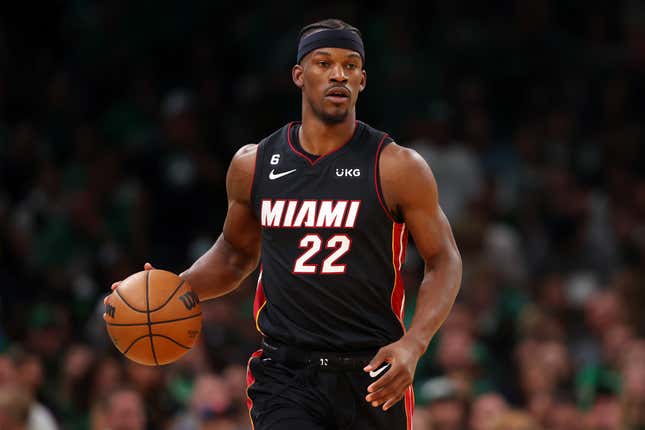 After an interesting NBA Playoffs, the matchup for the NBA Finals is set with the Miami Heat set to take on the Denver Nuggets. The series kicks off Thursday, June 1 at 8:30 p.m. ET/5:30 p.m. PT on ABC. Alongside reporter Lisa Salters, Mike Breen, Jeff Van Gundy and Mark Jackson will once again call the Finals. Ahead of Game 1, Van Gundy and Jackson spoke with reporters about what to expect from these two teams.

How A Coffee Brand Scaled Up Its Business & Scored A Partnership With The NBA | Securing the Bag: Part 2
As good as Denver and Miami have been in the playoffs, both teams lack the big-name stars the NBA hopes can attract casual sports fans. Nikola Jokić and Jimmy Butler are amazing players, but they don't have the name recognition of LeBron James and Steph Curry. Though it's not the series most fans were expecting, the analysts still feel like it's a contest that can draw viewers.
"I hope it's a resounding success and a celebration of two teams who did a tremendous job navigating their playoff runs," Van Gundy said. "Even if it's not the most highly rated Finals…I think it still speaks well about the league in that whereas some people before tuning in may not have seen much of Jokić, they're going to be drawn more in as the years go on to watching his greatness. If you're not as clued into Bam Adebayo and the versatility of his game, you will be after watching this. Where it may suffer a bit in ratings because people don't know the competitors as well, I think if they give it a chance, it'll be very, very well received."
For Jackson, it's all about the basketball. He thinks these two teams have already shown fans that they will get an entertaining series.
"As a basketball purist and a basketball fan my entire life, what a time. You don't get Steph Curry and LeBron James, but you get two great franchises that have done it the right way," Jackson said. "That compete, play hard, leave it on the floor, defend, execute, and they're led by superstars. One in Jimmy Butler, and Bam Adebayo with a brilliant basketball mind in Erik Spoelstra, and the other one by Nikola Jokić, who is climbing the charts of all-time greats in the history of this game—not just today but all-time greats in the history of this game—and an absolute joy to watch. [He] has a sidekick that's doing special things in Jamal Murray that could have very well been the Western Conference MVP for the job that he did if he wasn't playing alongside an all-time great."
The lack of famous names and franchises in the Finals also points to a possible shift for the NBA. The disappointments for the Brooklyn Nets; Philadelphia 76ers; and Phoenix Suns points to the idea that you don't need a super team to win a championship.
"I just think it's really good. I think it's really healthy that everybody understands that if you are a well-managed, well-coached team that accumulates really good players and then manages the salary structures and drafts well and all that, you too can make it," Van Gundy said. "You don't have to be from one of the premier, historically, great franchises. You can be one of those teams that has a breakthrough, and I think it's wonderful to see."
Fans can judge for themselves as the NBA Finals air on ABC and stream on the ESPN app.