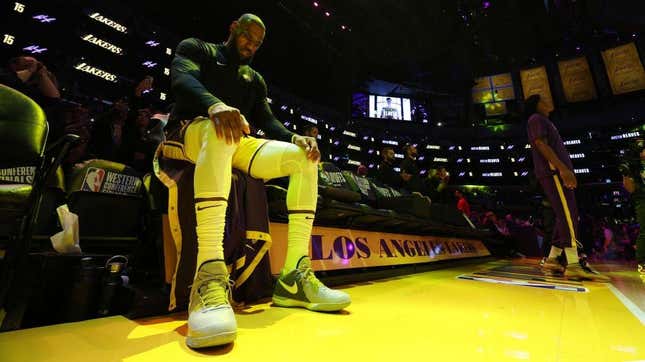 After 20 years of amazing dunks, spectacular assists, and deserving accolades, the NBA's all-time leading scorer is considering retirement.
You Okay Fam?: Should You See A Therapist Without Having A Problem?
According to a report from Bleacher Report and TNT, NBA superstar LeBron James shared the shocking revelation following the Los Angeles Lakers being bounced by the Denver Nuggets in the Western Conference Finals on Monday night.
During the postgame press conference, when asked how he'll evaluate this season, he reflected on the things he and his teammates went through, from the team's poor start in October to their impressive playoff run.
He later continued, "I've got a lot to think about, to be honest. Just for me personally, going forward with the game of basketball, I got a lot to think about."
He later clarified his comments to TNT and Bleacher Report reporter Chris Haynes, saying he's not sure if he'll be with the team at the beginning of the 2023-2024 NBA season.
This is shocking news for a myriad of reasons. For one, despite being 38 years old, LeBron is still really freaking good at basketball. On Monday night, in the Lakers' game four loss to the Nuggets, James put up 40 points, ten rebounds, and nine assists.
Secondly, I thought he had plans to play with his oldest son, Bronny James, in the NBA.
But after staring at NBA Twitter for hours and looking for the best theories, conspiracies and reasons for James' possible retirement, there seem to be some good reasons.
The most popular theory is that he will retire for a year, watch Bronny play his freshman year at USC, heal his injured foot and then come back to whatever team his son potentially signs to.
Also, it could be that he's tired after playing 20 consecutive seasons of NBA basketball. LeBron has been in the NBA for more than half of his life. He's spent more time being in the NBA than he has not. Despite him being a freak athlete, the time was eventually going to come where the wear and tear on his body would make even James have to consider his basketball future.
But selfishly, I still don't want to see it happen.
King James has shaped the way a generation has consumed basketball. He's been an example of how to play on the court and carry yourself off of it. I hope he allows fans to appreciate his excellence during an entire NBA season, similar to Kobe Bryant's "farewell tour" with the Lakers during the 2016-2016 season.
So if LeBron James does walk away, I hope he gives us a chance to say goodbye.