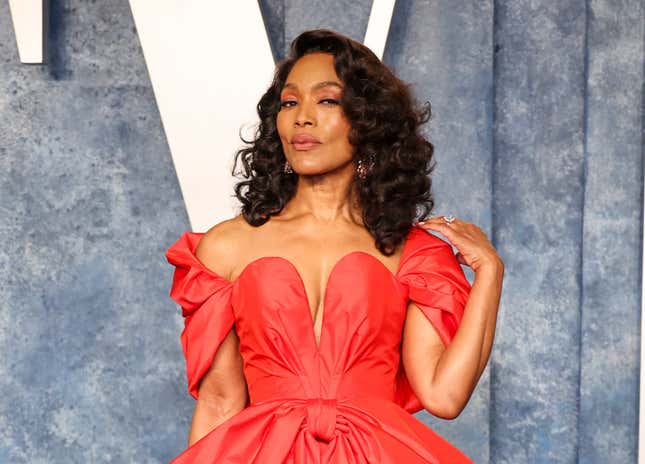 Once again, Time is celebrating the famous names who are changing their industries and making an impact on the world with its 2023 TIME100 list of the most influential people in the world. Many of our favorites are featured in the categories: artists; innovators; titans; leaders; icons; and pioneers.

Tina Turner Dies At 83: Her Life Through The Decades
Perhaps the most emotional and beautiful recognition on this list comes from the one and only Tina Turner, who honors the woman who portrayed her in What's Love Got to Do With It: Angela Bassett. Turner recalled her first meeting with the Oscar nominee noting that she was unsure about having someone else play her until she met Bassett.
"'She's perfect,' I said, and I was right. You never mimicked me. Instead, you reached deep into your soul, found your inner Tina, and showed her to the world," the Grammy winner writes.
The "Proud Mary" singer went on to add how the Black Panther: Wakanda Forever star is exceptional at humanizing all her characters and making us invest in their stories.
"That's your gift, becoming your character with conviction, truth, dignity, and grace, even when it's painful, and takes everything you have and more," she says. "It's not just acting, it's being. Whether you're Tina Turner or the Queen of Wakanda, we believe in you because you believe in yourself. You honor all the women you play, just as you honored me. And you're still perfect."
As usual, Tina Turner's wisdom is unmatched. She elegantly pinpoints all the reasons we love Angela Bassett and why we will be on board with every project she does.
Considering the run he's been on lately, it's no surprise to see Bassett's MCU co-star, Creed III director/star Michael B. Jordan, being honored by his long-time friend/collaborator Ryan Coogler. In recognizing how Jordan handled the many obstacles of his successful directorial debut, the Black Panther boss writes, "I knew Mike had it in him. Because over that quarter-century of work, nothing was given to him. Everything was earned. And I strongly believe that his best work is still to come."
As basketball legend Sue Bird explains, WNBA star Brittney Griner became an icon of resilience during her 10 month wrongful detainment in Russia. In her essay honoring the Phoenix Mercury center, Bird writes that the fight to bring Brittney home highlights issues of pay inequity and showcases the strength of women.
"It speaks to the power of the women who rallied around her—Black women, members of the LGBTQ+ community, our WNBA community—and who made certain her name was never forgotten, that she'd return home," Bird says. "These are the women who get shit done."
And speaking of women who get shit done, everyone's list of the most influential people of 2023 should include filmmaker Gina Prince-Bythewood. Not only did she navigate studio nonsense to get The Woman King made but she refused to put up with Awards Season bullshit when the film was snubbed. Amid blatant disrespect and childish name calling, she stood up for herself, her cast and crew, never staying quiet just so others would feel comfortable. Love & Basketball star Sanaa Lathan explained her friend's commitment to her craft.
"With 2022's critically acclaimed hit The Woman King, she's captured our world's attention once again," Lathan writes. "Gina is a true writer and craftsman, with an amazing imagination! She also has a lot of integrity, this quiet strength. She will not sway when she believes something is right."
Other notable names on this list include Steve Lacy; Zoe Saldaña; Tracie D. Hall; Doja Cat; and of course, Beyoncé.