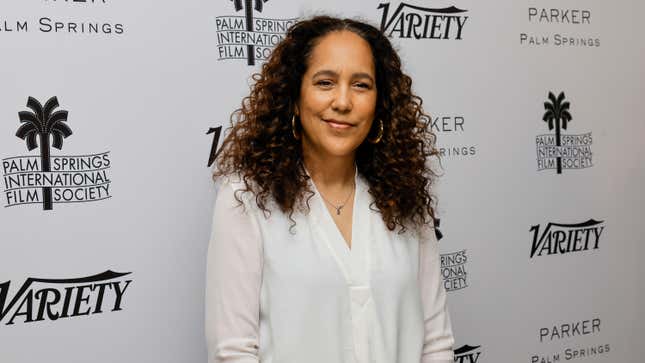 With nearly a month until the 2023 Oscars are set to take place, The Woman King director Gina Prince-Bythewood is speaking up and speaking out in response to the film's complete shutout in this year's race.
The 2023 Oscars Features No Shortage Of Controversial Snubs
As previously reported by The Root, the film didn't receive one single nomination despite its widespread acclaim and box office success. This prompted swift backlash from fans, critics and the like who took to social media to voice their disappointment and outrage. Along with The Woman King, folks were also quick to notice there was no love for the Chinonye Chukwu-directed Till, nor Alice Diop's Saint Omer—the latter of which garnered international acclaim as well.
In her op-ed for The Hollywood Reporter, Prince-Bythewood interrogated why her film and the aforementioned films were noticeably left out by the Academy voters this year, especially given the fact that they all check the various boxes needed in order for them to be recognized properly. She also said it was yet another example of an institution failing to highlight Black excellence.
"The Academy made a very loud statement, and for me to stay quiet is to accept that statement," she wrote in part. "So I agreed to speak up, on behalf of Black women whose work has been dismissed in the past, is dismissed now like Alice Diop and Saint Omer, Chinonye Chukwu and Till — and for those who haven't even stepped on a set yet."
She continued, "The Woman King wasn't snubbed. A snub is if it missed out on a category or two. The film was not nominated for one single craft. Not one single extraordinary performance was recognized. And when has that happened for a successful film that hit all the so-called markers? It's not a snub. It's a reflection of where the Academy stands and the consistent chasm between Black excellence and recognition. And, sadly, this is not just an issue in Hollywood but in every industry. I'm going to use a Dr. King quote because it is so apropos, in that he spoke on the "lie of [our] inferiority accepted as truth in the society dominating us."
She then went on to share how other peers in her industry divulged that they had to be dragged to see the film because they weren't interested due to the fact that they couldn't relate to the film. To that point, Prince-Bythewood responded: "We, Black women, do not get that same grace. So the question we need to ask is, 'Why is it so hard to relate to the work of your Black peers?' What is this inability of Academy voters to see Black women, and their humanity, and their heroism, as relatable to themselves?"
She also touched on the blatant misses of the Academy by not nominating Viola Davis or Danielle Deadwyler in the Best Actress category for their respective roles in The Woman King and Till, indirectly referencing the To Leslie campaign that helped land its star Andrea Riseborough a spot in the category instead.
"My issue with what happened is how people in the industry use their social capital—screenings in their homes, personal calls, personal emails, personal connections, elevated status," Prince-Bythewood explained. "People like to say, 'Well, Viola and Danielle had studios behind them.' But we just very clearly saw that social capital is more valuable than that. That type of power is exercised in more casual ways in social circles, where folks are your friends or your acquaintances."
"There may be diversity on your sets but not in your lives. And Black women in this industry, we don't have that power. There is no groundswell from privileged people with enormous social capital to get behind Black women. There never has been," she concluded.
To read her full response, visit hollywoodreporter.com.