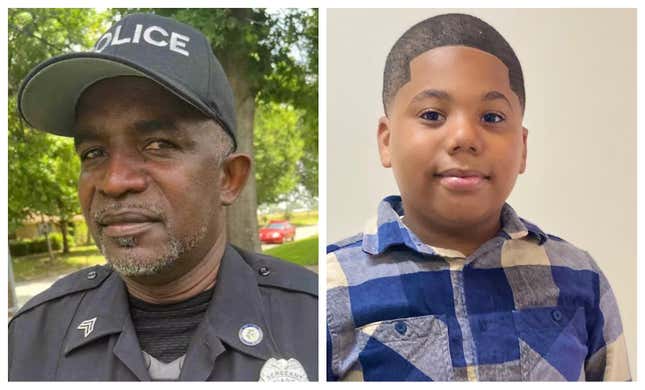 The Mississippi police officer accused of shooting and injuring an 11-year-old boy who called 911 for help was suspended without pay effective immediately, according to CNN. The officer, a Black man, isn't facing criminal charges yet but a $5 million lawsuit from the boy's family.

Black People Can Be Racist Too, Say Ibram X. Kendi and Nic Stone
Sgt. Greg Capers was ordered on a motion from the Indianola Board of Alderman to be suspended from the Indianola Police Department after he shot and injured 11-year-old Aderrien Murry. Murry's mother, Nakala, told him one night in May to call 911 after she got in an argument with her ex-boyfriend. When Capers and another officer responded to the call, he shot at Aderrien within seconds of spotting him in the hallway.
Activists and supporters accused Capers of racially profiling the 4'10" boy as an adult suspect. However, does Capers being a Black man discredit this argument? Hell no.
We asked ourselves the same question when Tyre Nichols was beaten and bloodied by a group of Black Memphis police officers. The toxic culture of policing can produce "bad apples" of all colors. It's unclear if Capers was in violation of department policy for firing so quickly at the boy but his mother told ABC's Good Morning America that it was no mistake.
Read more from CNN:
Capers was initially put on paid administrative leave after the shooting while it was investigated. The Indianola Police Department told CNN they would not comment about the case.

Responding to Capers' suspension without pay, his attorney Michael Carr told CNN they are still deciding whether to appeal.

"We were not made aware of the meeting or given the opportunity to speak or give our side," Carr said. "Let me be clear; the decision to change Officer Capers' status from leave with pay to leave without pay is no reflection on the merit of the alleged criminal charges against him."
Attorney Michael Carr said the state Bureau of Investigation has the body camera footage from the incident, but it is still uncertain when it will be published, per the report. Their findings will be handed over to the state attorney general's office who will determine if Capers will face criminal charges.
Capers' brother wrote on Facebook that the officer was "hurting" following the incident.
"I don't know what happened and my heart goes out to this baby. But I know we were raised to do the right things in life. I'm sure my brother is hurting and more than sorry for what he did," the brother wrote, per The Independent.