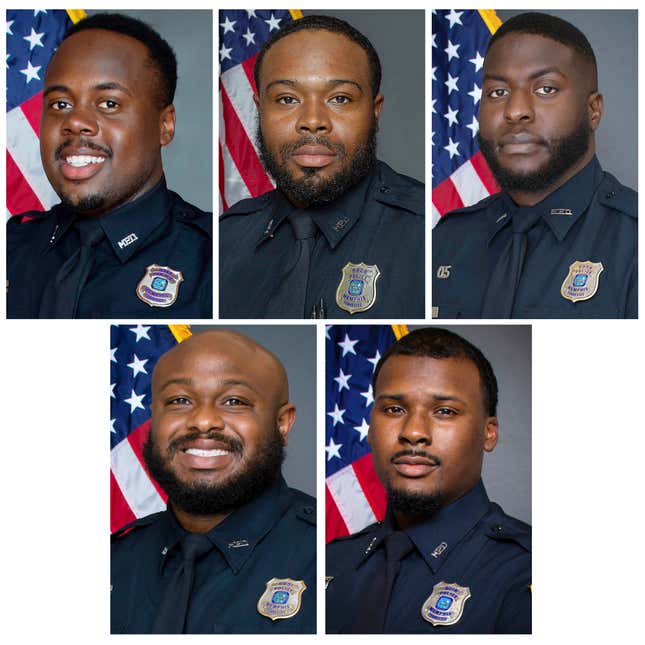 Updated as of 2/17/2023 at 1:00 p.m. ET
Attorney Ben Crump and Tyre Nichols' family sat in the rear of the courtroom as the attorneys for five men charged in brutal beating entered their not guilty pleas. RowVaughn Wells, Nichol's mother, told reporters she still feels numb, like she's waiting for this nightmare to end.
Here's How Medicaid Expansion Can Play A Role In Black Maternal Healthcare
Wells said after the hearing she was not surprised the five former cops pleaded not guilty but promised to be at every court heating to see justice is served, per WJAR 10 News.

"I know my son is gone. I know I'll never see him again but we have to start this process of justice right now and I want each and every one of those police officers to be able to look me in the face. They haven't done that yet. They couldn't even do that today. They didn't even have the courage to look at me in my face after what they did to my son. So, they're going to see me at every court date, every one, until we get justice for my son," she said.
On the other side, an attorney for Desmond Mills Jr., a former Memphis officer charged, warned justice for Tyre will not be achieved "at the expense of justice: for his client.
"It's also vital that we extend these demands to the way that we treat minorities and people of lower incomes in our criminal justice system," said attorney Blake Ballin via AP News. "Let's not forget that my client is a Black man in a courtroom in America."
Playing that card is a little late after he was caught on camera brutally beating another Black man - who couldn't even get the chance to fight a "reckless driving" charge in court. The former officers' next court appearance is scheduled for May.
Five Former Memphis Cops Plea Not Guilty
The five former Memphis police officers charged in the brutal beating of Tyre Nichols have pleaded not guilty to the five criminal charges they were handed, per CNN. In order for them to be found guilty at trial, the prosecution must prove they "knowingly" attempted to kill Nichols.

Friday, Tadarrius Bean, Demetrius Haley, Justin Smith, Emmitt Martin III and Desmond Mills Jr. appeared in court for the first time since they were arrested. They are each facing counts of second-degree murder, aggravated assault, aggravated kidnapping, official misconduct and official oppression. A sentence for the murder charge could mean up to 60 years in prison.
Nichols was pulled over Jan 7. by the officers for alleged reckless driving when he was pulled out the car, tased and beaten. After fleeing from the officers, he was then repeatedly kicked and punched by a group of Memphis officers which led to life-threatening injuries. He died in the hospital days later.
Shelby County District Attorney Steve Mulroy says the prosecutors have to prove the officers had intention in their actions that led to Nichols' death.
Read more from CNN:
After the pleas in Shelby County Criminal Court, Judge James Jones urged both sides to be patient as the case may take some time.

"We understand that there may be some high emotions in this case, but we ask that you continue to be patient with us," Jones said. "Everyone involved wants this case to be concluded as quickly as possible. But it's important for you all to understand that the state of Tennessee, as well as each one of these defendants, have an absolute right to a fair trial. And I will not allow any behavior that could jeopardize that right."