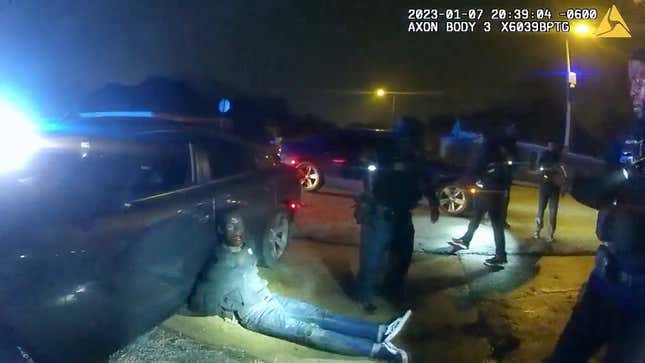 One of the five former Memphis police officers charged in the fatal beating of Tyre Nichols took photos of Nichols' bludgeoned body after the incident, according to public records obtained by The New York Times. The officer also sent the images to six people including two more MPD officers.

Small Town Horror: The Story Of A Deadly Amusement Park Ride
As if the camera footage of the officers bragging and laughing over Tyre's slumped body wasn't enough, now there's more mockery being made of the incident. Demetrius Haley - you know, the officer accused of sucker-punching an inmate a few years ago - had used his personal phone to take two pictures of Nichols after he was handcuffed, per the report. He then sent the pictures to six people including two MPD officers and one woman acquaintance.
The use of a personal cellphone and blatant unprofessionalism were just one of the many policy violations and examples of misconduct the department found among the five. The Memphis Police Department compiled the rest in documents to be sent to the Peace Officer Standards and Training in a request to decertify the former cops.
Read more from The New York Times:
In the documents, police officials described how the officers worked together as they severely beat Mr. Nichols, appeared to relish the assault afterward and then made a series of omissions and false claims in their reports about what happened.

Despite policies requiring officers to activate their body cameras during "all law enforcement encounters and activities," none of the officers' body cameras captured the entire incident, according to the documents. One of the officers, Emmitt Martin III, at one point put his body camera in his car, the documents said.

In reports after the Jan. 7 assault, at least two of the officers said that Mr. Nichols had tried to grab an officer's gun — a claim for which there is no evidence, according to the documents — while leaving out details of the beating.
The more we learn of this tragedy, the more Nichols' mother, RowVaughn Wells, seems correct on her hunch: the officers knew they did something wrong and tried to cover it up.