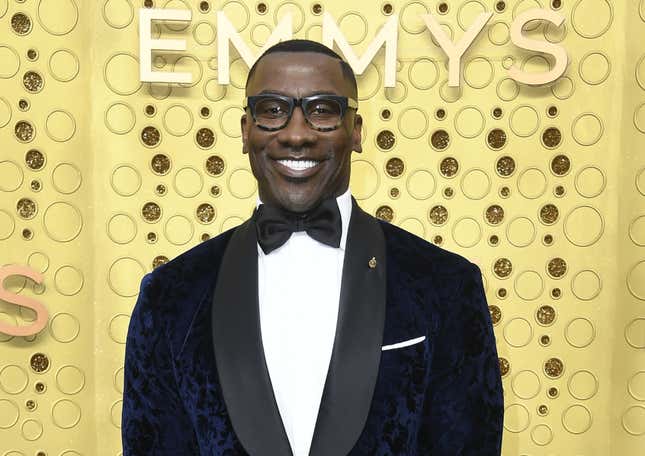 The uneasy partnership between Shannon Sharpe and Skip Bayless has officially come to an end. Following the news that Sharpe had reached a buyout with Fox Sports and was set to exit the sports talk show, Shannon and Skip Undisputed, on Wednesday, the former NFL tight end made his final appearance on the series.

Small Town Horror Story: The Mississippi Burning of Three Anti-Segregationists
Before passing it over to an emotional Sharpe, co-host Jen Hale noted how she was "dreading the end of today's show." Shannon then proceeded to thank the fans and many of the behind-the-scenes staffers who helped him throughout his time on the show.
"Ladies and gentlemen, this is officially my last day at work," he said. "After seven years, the train stops with Shannon Sharpe and Undisputed right here."
He closed his comments by showing his appreciation for his co-host, thanking Skip for the opportunity.
"Skip Bayless, you fought for me. I'm here because of you. You've allowed me to share the stage with you. You allowed me to share the platform," Sharpe continued. "The opportunity that you gave me, to become what I became, I'm forever indebted to you. I'll never forget what you did for me. You've helped me grow more than you ever know."
Then Skip showed his gratitude to Shannon for making the show successful. The banter between the two often led to viral moments and shocking sports takes. Bayless even managed to take a shot at frequent target LeBron James while celebrating Shannon.
"When I first took this job back in June of 2016, we had a whole other format in mind. When it became clear Shannon Sharpe is available and I said I believe he can do this, and did you ever." Bayless said. "I want to thank you for dedicating yourself to this job. It is a voracious beast of a show. Day after day after day, you dedicated yourself to this job just the way you dedicated yourself to professional football as a Hall of Famer. I want to thank you for never taking a sick day. I want to thank you for preparing as hard as you could every single day, every single topic. I want to thank you for competing as long as you competed with me because the greatest compliment I can give you is you were a worthy adversary."
Sharpe has not revealed what his next chapter is, but his Club Shay Shay podcast has over 1 million subscribers on YouTube, so it's not out of the realm of possibility that he could be taking it to a bigger platform. Given Shannon's big personality and unapologetic sports opinions, I assume his next move will be an unexpectedly perfect fit, because he's the kind of entertainment personality who always seems to land on his feet.