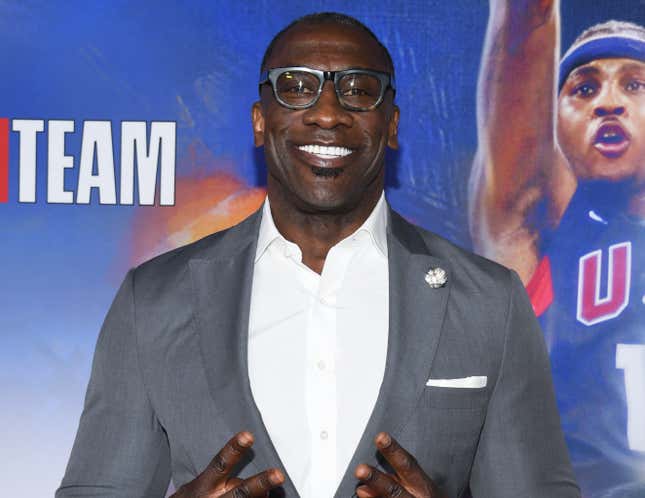 With 13 championships, Phil Jackson has certainly earned the right to say what he wants about basketball. However, we also get to call him out when he says complete nonsense. While appearing on a podcast with Rick Rubin, the former Chicago Bulls' head coach explained why he stopped watching the NBA during its 2020 season in the bubble.

Courtney B. Vance in Heist 88 Is Our Black TV Pick of the Week
"I watched how the game evolved and decided…when they went into the lockout year, and they did something that was kind of wanky," Jackson said. "They did a bubble down in Orlando, and all the teams that could qualify went down there. And they had things on their back like, 'Justice,' and a little funny thing like, 'Justice just went to the basket, and equal opportunity knocked him down.' And somebody had another name for a guy who has… on the back of his jersey; he had some other slogan. So, my grandkids thought that [it] was pretty funny to play up those names."
So instead of taking the time to explain to your grandkids why these players felt it was important to advocate for justice and equality, you mocked their very real feelings? He went on to complain about Black Lives Matter being on the court. Once again, Phil, you could have discussed that many of those young Black men don't always feel safe in America, and they felt compelled to remind the extremely large NBA audience that their lives matter. But I suppose that's not a thing you have to worry about.
"I couldn't watch that. They even had slogans on the floor. On the baseline. It was catering," she said. "It was trying to cater to an audience. Or try to bring a certain audience into play. And they didn't know that it was turning other people off. People want to see sports as non-political."
Just save us all some time Phil and say "I'm a rich white guy who doesn't care about the lives of the young Black men who helped me make all my money." As you would expect, Undisputed host Shannon Sharpe took offense with Jackson's comments and went off on the former Los Angeles Lakers coach.
"Can you tell dumb dumb politics have always been in sports?," he asked co-host Skip Bayless. "Ali, Jack Johnson…Go back in [the] history of time. Politics have always been in sports. Now, all of a sudden, it turns him off… Come on, Phil. You sound foolish."
Alright Phil, we don't need your opinion on basketball anymore. You can go back to not caring about the game, and we'll continue to not care what you think. Your lack of compassion and understanding for the men who made you is ignorant and insulting.