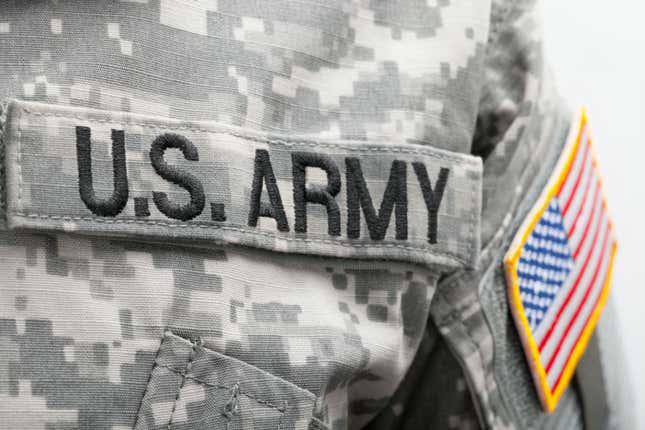 If you let Republicans tell it, everything wrong with the world from the high price of eggs to that famous groundhog dying all has to do with the "woke" agenda. This time, a few congressmen are insisting that "wokeness" is to blame for the sharp decline in Army recruitment, per AP News. However, a recent survey has proven that argument is as foolish as their QAnon conspiracies.

Rep. Jim Banks (Ind.) argued that Biden's woke agenda is driving down military recruitment and retention. The Army fell 15,000 soldiers short of its 60,000 goal last year, per AP. Naturally, Banks said he aims to make combatting this imaginary problem at the Defense Department his top priority. The complaint comes after the Pentagon's budget allocated funds toward diversity programs in the military, per The Hill. House Speaker Kevin McCarthy claims these programs are soaking up unnecessary funds and should be cut from defense spending.
"Does defense getting more than $800 billion, are there areas that I think they could be more efficient in? Yeah. Eliminate all the money spent on 'wokeism.' Eliminate all the money that they're trying to find different fuels and they're worried about the environment to go through," said McCarthy on Fox News's Sunday Morning Futures.
However, the Army says DEI initiatives aren't to blame. Surveys found young people just don't care to join anymore.
"[They] just don't see the Army as something that's relevant. They see us as revered, but not relevant, in their lives." said Maj. Gen. Alex Fink, head of Army marketing via AP.
G/O Media may get a commission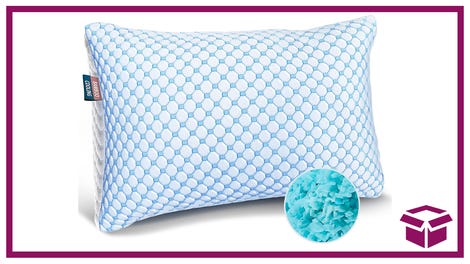 23% off
Nestl Cooling Pillow - Queen Size
Read more from AP News:
Guiding the Army's efforts are surveys intended to help pinpoint why young people dismiss the Army as a career.

Those surveys were conducted over four months last spring and summer. They involved about 600 respondents, ages 16 to 28, per month. The Army discussed the general findings with The Associated Press but declined to provide detailed methodology, saying the surveys were done by a private research contractor and that licensing agreements limited the public release of some data collection details.

Officials said that based on the surveys, young people simply do not see the Army as a safe place or good career path, and believe they would have to put their lives and careers on hold if they enlisted.

Army leaders said very few say they are deterred from enlisting due to "wokeness." In fact, concerns about discrimination against women and minorities is seen as a bigger issue, along with a more general distrust of the military. But the Army says that on average, only 5% of the respondents in the surveys listed "wokeness" as an issue, compared with 13% who say they believe that women and minorities will face discrimination and not get the same opportunities.
The top three reasons people don't want to join the Army are fear of dying, worries of post-traumatic stress disorder and leaving their loved ones, Fink said to AP News. The most significant response from survey respondents was that they'd be putting their life on hold.
Only two years ago we witnessed families devastated after COVID-19 claimed up to one million lives. In addition to Black families worrying about public safety, Americans have been encouraged to hold on to each other a little tighter.
Now does that sound like anything closely related to a critical race theory brainwashing conspiracy? No. Once again, right-wing politicians have put their energy into proving the left wrong instead of addressing the real problem.