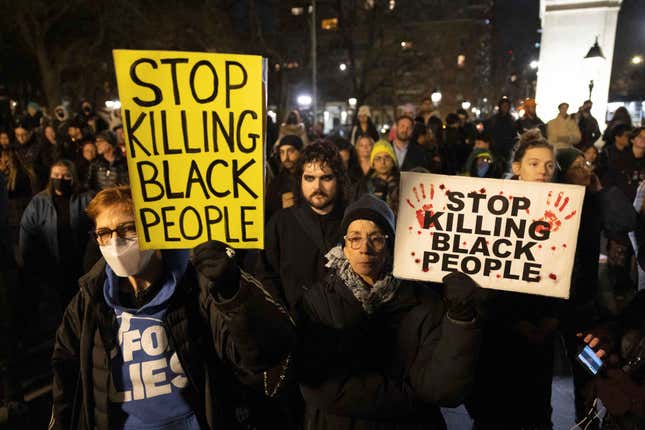 On Thursday, President Joe Biden and Vice President Kamala Harris will have a meeting with members of the Congressional Black Caucus at the White House to talk police reform. This comes just one day after funeral services for Tyre Nichols, the 29-year-old Black man who was beat to death by 5 Black police officers last month in Memphis.
CBC Chair Rep. Steven Horsford, D-Nev., asked for the meeting in lieu of the continuous violence against Black people at the hands of law enforcement. "No one in our nation should fear interacting with the police officers who serve our diverse communities, large and small. We all want to be safe," Horsford explained in a statement.
"Many Black and brown people, however, and many young people in general, are justifiably afraid to interact with law enforcement officials." Shortly after the bodycam footage of Nichols' fatal beating was released on Friday, Biden said he was "horrified" by the actions of the officers.
"It is yet another painful reminder of the profound fear and trauma, the pain, and the exhaustion that Black and Brown Americans experience every single day," Biden remarked. The last time there were negotiations about police reform in Congress was in September 2021, but it failed. Though Republicans have control of the House, Horsford remains optimistic about tangible change happening.
"The president has unique powers in the office of the presidency. He's committed to this issue," Horsford said. "He can use his position to help, just like he did by getting the [Bipartisan] Safer Communities Law across the finish line. Just like he did with getting the infrastructure law across the finish line, just like he did getting the CHIPS and Science law across the finish line."