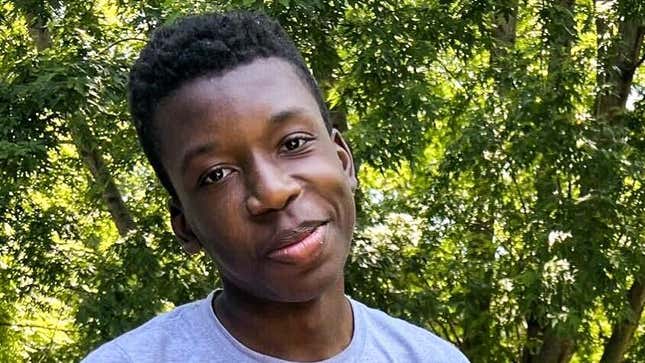 Ralph Yarl, the Black teenager who was reportedly shot twice last week after going to the wrong address to pick up his siblings, has received more than $3 million in GoFundMe donations in just over two days. The page was set up by Yarl's aunt, Faith Spoonmore.
America's Got Talent Host, Terry Crews, Shows Full Gratitude For Writers On Strike
Since being launched, the page has raised more than $3.2 million which will go towards Yarl's medical expenses as well as therapy. The additional funds will be allocated toward college tuition and bills at Texas A&M and a trip to West Africa.
In an update, Spoonmore wrote:
"Ralph is currently at home with the family. He can ambulate and communicate. A true miracle considering what he survived. Each day is different. He has a long road ahead. However, we are very thankful that he is still here with us. I've been taking the time to read the emails and comments to Ralph. It warms our hearts to see him smile at all the kind words."

Yarl was shot in the head and in the arm after reportedly ringing the doorbell of the wrong home in an attempt to pick up his family members. He was hospitalized in critical condition last Thursday. On Saturday, he was released. A lawyer for Yarl's family told CNN that the victims' prognosis was "positive."
Andrew Lester, the 84-year-old accused of shooting Yarl, was charged Monday with first-degree assault and armed criminal action. On Tuesday, Lester turned himself in. However, he was released on bail hours later. According to Clay County Sheriff's Office spokesperson, Sarah Boyd, the stipulations of his $200,000 bond prohibit him from having any type of weapon.
Additionally, Lester cannot have direct or indirect contact with Yarl or his family. Lester told authorities that he fired immediately after answering the doorbell when he saw Yarl pulling on an exterior door handle, the probable cause document obtained by CNN states.
Spoonmore demands that Lester be held accountable for his actions. "I want justice to look the same across the board," she remarked. "I want justice to look the same." The assault charge Lester is facing carries a life sentence. Furthermore, armed criminal action has a penalty range of 3-15 years in prison.