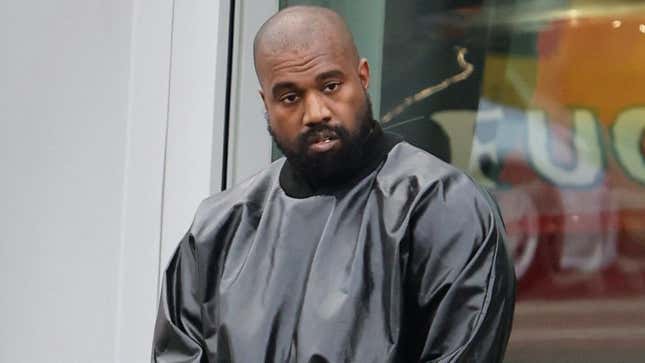 If you want it, come and get it. Kanye West's popular Yeezy sneakers are back on sale.

How To Keep Your Sneakers Clean Without Breaking The Bank
On Wednesday, a day after Adidas and Yeezy reached an agreement that would see the German shoe company dismiss its lawsuit against Ye's brand, the sneaker giant resumed selling pairs of the Yeezy sneakers they have been stockpiling since they cut ties with the Chicago rapper in October 2022, according to Adidas.
This comes weeks after Adidas CEO Bjorn Gulden announced the company's plans to sell the $1.3 billion worth of abandoned Yeezy sneakers and donate the money to organizations that were offended by Ye's countless bigoted, ignorant, idiotic and antisemitic comments over the past year.
The organizations they will donate to include the Anti-Defamation League and the Philonise & Keeta Floyd Institute for Social Change.
Adidas is donating its profits to the latter organization because Kanye claimed during an episode of the Drink Champs podcast that George Floyd died of a fentanyl overdose when in reality, he died of cardiac arrest as Minnesota police officer Derek Chauvin kneeled on his neck while he was handcuffed.
Yeezy sneakers ain't for me, but if you want to attempt to get a pair, the first array of sneakers went on sale Wednesday and are available through Adidas' app, "Confirmed."
This'll be the first time Ye's Adidas sneakers will be on sale to the public since before he started going on a bigoted antisemitic rampage.
In a statement, Gulden said, "After careful consideration, we have decided to begin releasing some of the remaining adidas YEEZY products. Selling and donating was the preferred option among all organizations and stakeholders we spoke to. We believe this is the best solution as it respects the created designs and produced shoes, it works for our people, resolves an inventory problem, and will have a positive impact in our communities. There is no place in sport or society for hate of any kind and we remain committed to fighting against it."
I can already hear people questioning why Adidas is not just giving the shoes away for free.
That would be great, in theory, but sneaker resellers on the secondary market will likely get their hands on them, which will lead to people paying an extremely high markup. As a hater of sneaker resellers, nobody wants that.
So yes, Kanye will likely still get a cut from sales of the sneakers, since he helped design and create them, but it officially allows Adidas to get rid of the constant headache that is Ye.