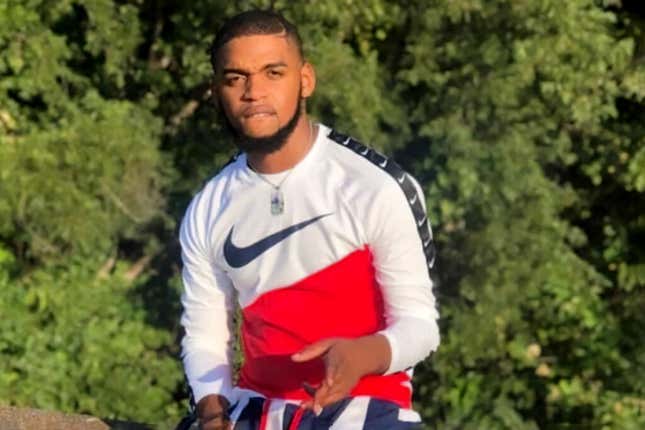 Civil rights attorney Benjamin Crump announced a fourth set of human remains were found just near the vicinity where those of Rasheem Carter was found months ago, according to WJTV News. Carter's family have been applying pressure on the sheriff's office for answers in what they allege was a lynching.
Small Town Horror: The Story Of A Deadly Amusement Park Ride
According to reports, the family was sent videos by a bystander who recorded Mississippi officials discovering a set of human skeletal remains, one appearing to be a hand, which was in a puddle of water. The family says the remains were found in the same wooded area where Carter was allegedly murdered. The report says the family and Crump are awaiting the results from DNA testing to see if the remains are a match to Carter.
Read a recap of the incident rom WJTV:
Carter was reported missing by his family on October 2, 2022. His skeletal remains were found on a property in Smith County on November 2, 2022, and were taken to the Mississippi State Crime Lab for examination.

Carter's family believes there was foul play in the case. Crump sent a letter to the Department of Justice asking them to get involved in the investigation.

In March 2023, MBI officials announced forensic anthropology examination of Carter was completed by the Mississippi State Medical Examiner's Office on February 2, 2023. Martin said based solely upon the condition of his remains, there was no means by which the cause of death could be reasonably determined by the medical examiner's office.
The Mississippi Bureau of Investigation and agents from the Mississippi Department of Public Safety joined the Smith County Sheriff's Department with the investigation. Originally, the sheriff decided no foul play was part of the incident. However, after a third set of remains were found, the case was reopened as a homicide investigation.
What Happened?
The family says Carter had gotten into an altercation with his coworkers and texted his mother frantically, saying he was being chased by a truck full of white men. They say he went to the police twice claiming he was being followed and was eventually chased into the woods where his body was found later. His skull was found separated from the rest of his remains, leading Crump to believe he was beheaded.
Official reports of how he died or the events leading up to his death are still unclear but the investigation continues.
In a statement, the Carter family said: "Now, it is unacceptable that the family had to find out through an email that more of Rasheem's remains were found, and still, they haven't been told any other information, been offered a meeting with officials, or received his remains. They continue to be stonewalled at every turn. This family just wants to find out what happened to Rasheem and say their goodbyes – they ask that the additional remains be returned to them so that they can lay him to rest."