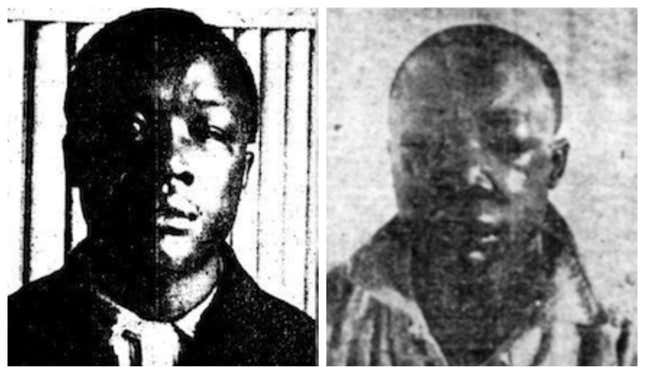 The Center on Wrongful Convictions and Northeastern University School of Law's Civil Rights and Restorative Justice Project filed a petition seeking a pardon for a Black man executed in 1908. According to The Associated Press, the racial tensions in Illinois jeopardized the possibility of a fair trial.

Small Town Horror: The Story of a SWAT Team That Set A House Ablaze
Joe James was accused of murdering a white man in Springfield, Ill. over 100 years ago. The report says hours after the incident, he was woken out of a drunken sleep under a park tree by a mob of white men who beat him. He was arrested and thrown in jail alongside another Black man who was accused of sexually assaulting a white woman. The perceived spike in Black-on-white crime grew tensions in the neighborhood and inevitably resulted in a riot. A white mob looted and burned local Black businesses and residences.
Despite the certainty he wouldn't receive a fair jury, he was still sent to trial. He testified on his own behalf, but the angry white Springfield residents threatened to wreak havoc again if James was let go. As a result, he was found guilty and sentenced to death by hanging. Of the dozens of white rioters who destroyed the town, only one was legally punished.
Read more from AP News:
The Center on Wrongful Convictions and Northeastern University School of Law's Civil Rights and Restorative Justice Project in Boston filed a petition for executive clemency this month. They are to go before the review board from next month.

The review board then could make a recommendation for pardon to Gov. J.B. Pritzker. If successful, the posthumous action would be the third such pardon in Illinois over the past decade and follow recent ones elsewhere in the U.S.

"Throughout history, we have seen white juries not only convict and execute Black men and women on scant evidence, but acquit whites who murder Black people in the face of overwhelming evidence of guilt," said Margaret Burnham, founding director of Northeastern's Civil Rights and Restorative Justice Project. "This double standard operated in Springfield in 1908, infecting Springfield's criminal justice system and depriving James of a fair trial."