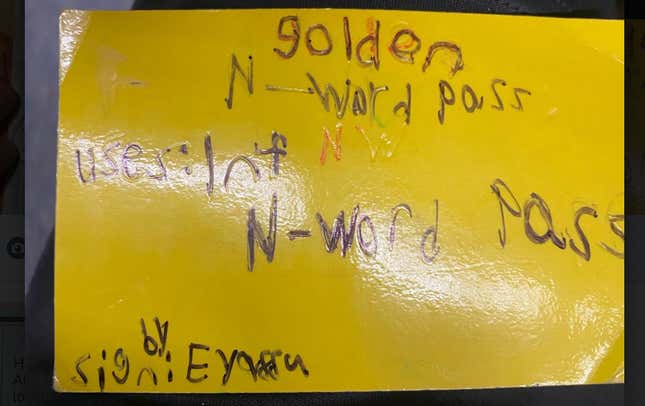 Updated as of 2/28/2023 at 1:45 p.m. ET

A couple of racist drawings exchanged between students was just the cherry on top to a list of racial bullying allegations parents at Pepper Tree Elementary had voiced concerns of. Now, four families are taking legal action against the school angered elementary school parents are filing claims against the school district for their lack of action, per KTLA 5 News.
Howard University White Student Sues For "Racial Discrimination"
Previous Racist Incidents
In a press conference Monday, four families of Upland School District shared a series of absurd racist incidents their children were subjected to. Chloe Jenkins, 13, was the student who received the drawings reading, "To my favorite cotton picker" and "monkey" which caught the media's attention.
"I didn't know that they actually thought of me that way. So it made me feel less than a person," she said in the conference.
Kabene Gabremariam said she had to both research and explain a racial slur to her 11-year-old son after he was handed a "Golden N——r Pass" by another student. The two are from Ethiopia and were unfamiliar with the slur. Another 11-year-old, London, told KTLA she was the only Black girl in her class and forced to be a slave in an American Revolution skit. Her brother, Rome, said he is repeatedly called "monkey" by his peers and his teacher never did anything about it.
Pending Lawsuits
The attorneys at The Cochran Firm in Los Angeles are representing the families in individually filed claims for damages against the school district. The parents are citing civil rights violations and violations of the state's Education Code in their pending lawsuits.
They say the district "collectively failed" to put an end to the racial bullying and harassment their children had reported. The district has 45 days to respond to either accept liability or deny the claim. If they deny, the lawsuits will be filed.
"Children are not born to hate, it is taught in the home. But when administrators and teachers—their own children are perpetuating this—how can you change a broken system? If Upland School District didn't think it was going to be a problem then, it is going to be a massive problem now," said lead attorney, James Bryant.
Heated Response to Racist Drawings
In a heated school district board meeting, angered parents voiced their concerns about the lack of action in addressing a series of racist drawings a 6th grader received. The mother of the student has since pulled her daughter from the school, per KTLA. She says this incident wasn't the first time the school ignored a bullying concern.

At Pepper Tree Elementary School, a student gave a fellow Black student drawings addressed to their "favorite monkey" and "favorite cotton picker." The images featured drawings of monkeys, cotton balls floating in the sky and a slave. Marlene Reynoso, the mother of the student who received these offensive drawings, was not only left disgusted by the images but also was appalled that the school district took its time responding to the incident.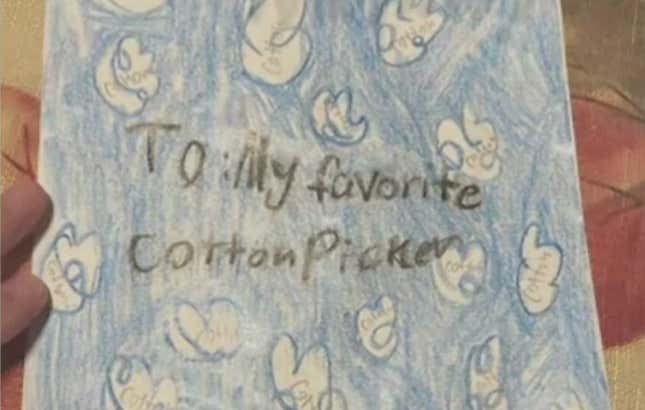 A whole two weeks went by before the school principal decided to send a letter to parents about the drawing, the report says. The following day, the Upland Unified School District Board President uploaded a video response condemning the students' actions.
"Your statement, the superintendent's statement, didn't come out until this was presented to the media. It wasn't until I had to get upset and because she continued to be harassed, that I had to pull her from school and the other child still gets to go to school every day," said Reynoso in Tuesday's school board meeting.
To her point, she wasn't the only parent who had issues getting the district's action on racial bullying.
Read more from KTLA 5 News:
Many of the parents present on Tuesday night said the incident was not the first time students have experienced racial bullying in the Upland School District and that it probably won't be the last. Christopher Newman, a parent who spoke to the board and to KTLA, has a son in the school district.

"He said there was a girl in his class that was calling him a monkey, would say things to him, like, 'Do you want to see a picture of yourself?' and show him a picture of a monkey," Newman said of his son's experience at school.

"It's not just something that just kids will be kids," Newman told KTLA. "The image of a monkey is a very specific image that has been used over hundreds of years to dehumanize Black people, to make them seem like they're inferior and to make Black people feel like they don't belong in certain environments and an educational setting is one where we can't have that happen."
The district said they're reopening an investigation into the incident and the two students responsible. Allegedly the kids were disciplined, but their form of punishment was not disclosed.