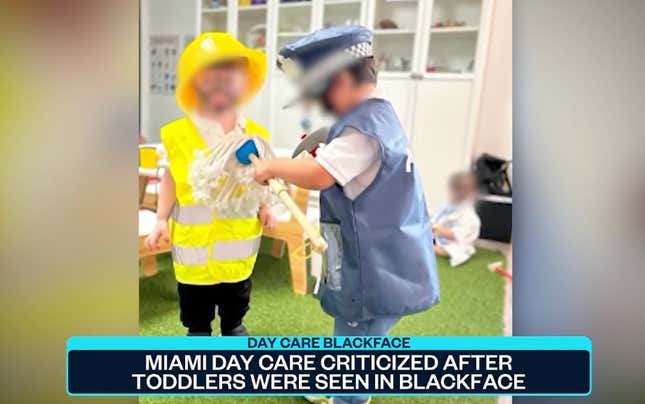 In another revolting attempt to celebrate Black History Month, a daycare put their toddlers in blackface to teach a lesson on… I honestly don't know. According to Local 10 News, parents were so outraged after seeing the pictures, they began looking for other daycares to put them in.

Studio Kids at Little River is under fire after parents recently discovered photos of their children dressed in costumes of various professions (construction, police officer, doctor) and a face covered in black paint earlier this month. Allegedly the intent was to give a Black History Month lesson. What kind of lesson? Your guess is as good as mine but I'm putting my money on something stereotypical and most likely microaggressive. The report says up to fifty families were left outraged at the images and contacted the preschool's director to issue their complaints.
"You're a certified, established institution, you should know better. I mean, ignorance on — about racism in 2023 is no longer ignorant, in my opinion," said Courtney Politis, a Studio Kids Little River mother, to CNN. Politis said she heard from a close friend about the incident and immediately contacted the school to voice her concerns which she claims was met with a mundane response.
She's since decided to pull her two kids from the school and already sent applications to new institutions. She said other parents, who are white, have also done the same.
Eventually, the school's director responded to the angry parents with a "I'm sorry you felt that way" apology.

G/O Media may get a commission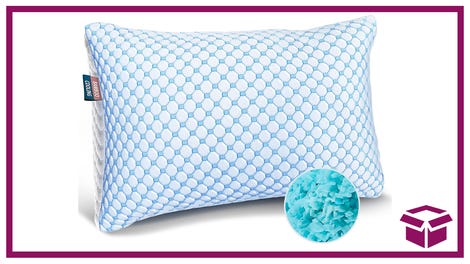 23% off
Nestl Cooling Pillow - Queen Size
Read more about this nonsense from CBS News:
Patricia Vitale, the preschool's owner and director, declined to comment on the incident. In a message sent to all school parents and obtained by CNN, Vitale said the school received a comment from a parent about an activity done for Black History Month in one classroom and apologized.

"We have not intended to offend anyone, and we're very sorry about any inconvenience," her message said.

Three days later, Vitale sent another message to parents noting that her staff would receive additional training in response to the incident.

"We wanted to let all the parents know that we met on Friday afternoon with all the teachers and staff. We went over several ethical and multicultural education points. I will teach the team a class covering all the necessary topics regarding US history and multicultural education ... you may rest assured this will never happen again," the message read.
How many foolish Black History Month stunts does this make now?
We've had BHM-vomit covered cop cars, chicken and watermelon lunches and a biracial snowman. I think this year nearly tops the previous years of pathetic, stereotypical ways to honor the Black community.