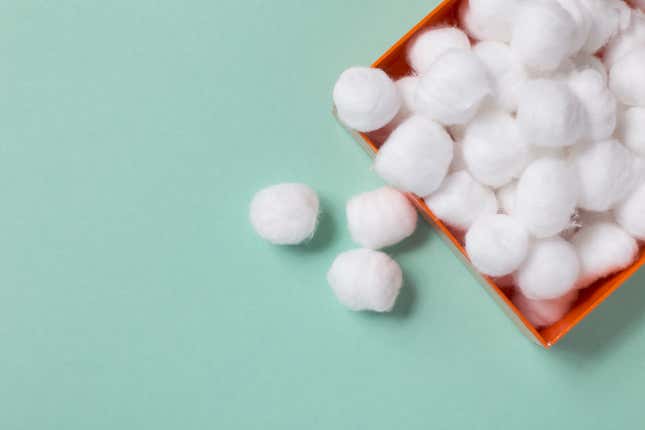 During the same week students in New York were served chicken and watermelon for lunch, students over in Clayton, Ca. handed out cotton balls - both in a shameful act to acknowledge Black History Month. According to KTVU, the school dragged their feet reporting the incident.

Howard University White Student Sues For "Racial Discrimination"
Several students at Diablo View Middle School were accused of bringing in cotton balls and passing them out to mock Black History Month Feb 9. Only recently had Mt. United Diablo School District officials become aware of the incident because of the backlash. Parents say the school principal procrastinated notifying the district of the incident.
By doing so, Superintendent Dr. Adam Clark said the school missed the opportunity to turn this racist bullying into a learning opportunity.
Read more of his statement from Revolt TV:
"Unfortunately, we as school and District leaders missed a crucial opportunity to turn this bullying and racist incident into a learning opportunity. I will correct that inaction. That said, Mt. Diablo Unified School District is committed to creating a safe and welcoming environment for all students," his statement read in part. Clark claimed the student brought the cotton balls as a "joke."

"We have to directly address and reject all forms of offensive and divisive behavior within our school communities… I encourage all parents to talk to your students about what kinds of language/actions are acceptable at school… as we work to address this offensive event, safe conversations can take place to prevent any student from feeling unwelcome or intimidated within our schools," Clark added. The student's grade was not revealed.
Clark also said the student who had the bright idea to bring in the cotton balls was suspended but there are several other participants who may face punishment as well, per the report. Parents, students and activists told KRON4 News suspensions won't keep these students from doing something else racist when they return to class.
Teachers have been walking on eggshells trying to figure out how to educate their kids on racism while not infuriating white parents who take every part of the curriculum personally. On the other hand, those same parents couldn't be bothered having conversations on race at home. As a result, their kids go into school thinking cotton-picking jokes, slurs and more obscenities are okay.
Feb. 22 the school district will have a town hall to discuss how to move forward. Hopefully, the students affected will find some peace.