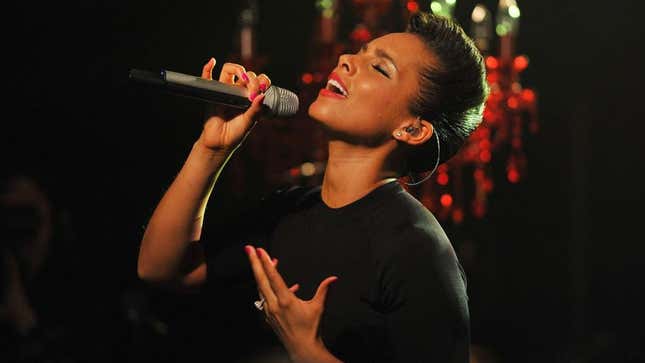 There's a lot wrong with the music industry and the artists involved in it. But every once in a while, some good can come out of it.
On Monday, Grammy-winning singer Alicia Keys personally invited Ralph Yarl, the young Black teenager who was shot multiple times after he accidentally rang the doorbell to the wrong house, to her show in Kansas City, Mo. this July.
According to TMZ, the 16-year-old teenager won't just be attending Keys' July show, but he'll also have the opportunity to meet the "Girl on Fire" singer personally.
Furthermore, Lee Merrit, the attorney for the Yarl family, also shared with TMZ that Jay-Z's Roc Nation has also reached out to Ralph with the hopes of assisting in any way possible.
The support for Yarl has come from all over the Black community, including the mother of Ahmaud Arbery, who reached out to the Kansas City family in hopes of lending moral support. Wanda Cooper-Jones went through something similar just two years ago after her 25-year-old son was killed after going for a run through a Georgia neighborhood.
Shortly before that, the Yarl family's GoFundMe surpassed $3 million and continues to rise. Currently, they have raised more than $3.4 million.
In the meantime, the 84-year-old white man who shot Yarl, Andrew Lester, has been charged with assault and armed criminal action in the first degree. Relatives of Lester spoke out against him, with one claiming that his grandfather held racist beliefs and attributed to a 24-hour news cycle of "fear and paranoia."
Even his ex-wife, Mary Clayton, told The New York Times, that she wasn't surprised by what her ex-husband did to the 16-year-old Ralph.
Lester has since posted hosted bond.