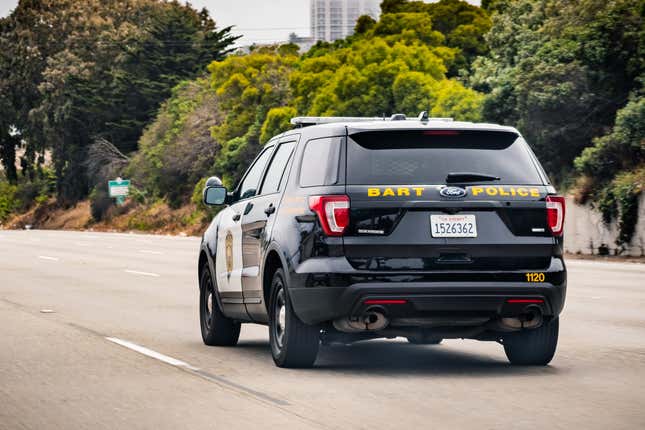 Friends and family may forget about a racist rant but the internet never will. This harsh realization came upon a former Bay Area Rapid Transit officer when he went to apply for a job with the San Ramon Police Department. According to The San Francisco Chronicle, his application was rejected after they discovered his dirty laundry.

Small Town Horror Story: The Killing of Aiyana Mo-Nay Stanley-Jones
Nathan Washam quit from the BART policing agency after they announced an investigation into a video of him using racist language during a gaming live stream, the report says. The captions on the video, written by an unknown user, identified Washam as the one spewing racial slurs and comments such as, "The police hate n—ers." The video also exposed Washam's phone number and address.
As expected, word of this video found its way not only to BART's police department but also San Ramon's where he applied to become a police officer, per the report. Tuesday, Police Chief Denton Carlson confirmed the department disqualified an applicant upon learning about BART's internal investigation.
"There's no way we were going to move forward with him based on the information that we found and we observed," Carlson said via SF Chronicle, while not specifying the applicant was Washam.
Read more from The Mercury News:
Recalling his own law enforcement career, including more than two decades with the city of San Ramon leading to his rise to the rank of chief nine months ago, Carlson acknowledged how the discovery must look to community observers all too aware of relationships eroded by recent lapses in other law-enforcement agencies' conduct.

"We have worked incredibly hard to create a cultural professionalism of service-based policing within our organization. It's critical for us when we recruit people, when people apply to come to our agency, that they fit that culture," he said.
Gaming in general has fostered a space for white supremacists to talk their ish and even harass Black gamers in chats or on livestreams. The fact that a police officer is accused of part taking in this racist behavior is not a shock but still disturbing. Also, being this officer is from the same police department as the officer accused of killing Oscar Grant makes this even more unsettling.
It's unclear if Washam will face any consequences given he jumped ship before BART could decide on administrative punishments. However, he is out of a job until someone decides to look past his nasty remarks.