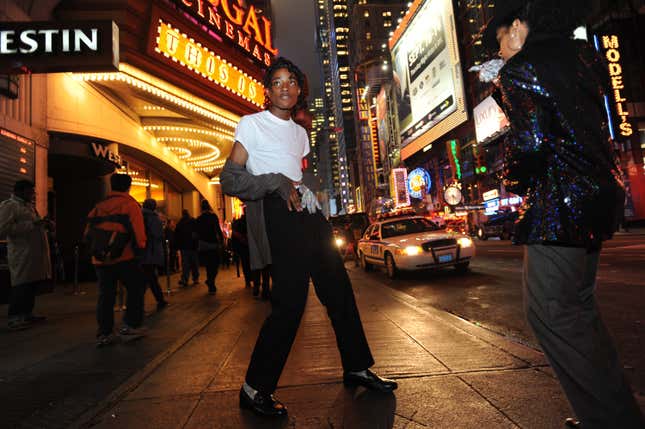 When we ride the subway and see an unsheltered person, the typical stereotypes run through our heads. "They're probably strung out on drugs," or "They must have lost their mind." However, each person had a story to their life, including Jordan Neely before he was belittled in the news as an "aggressive homeless" person.

America's Got Talent Host, Terry Crews, Shows Full Gratitude For Writers On Strike
Neely was killed May 1 by Daniel Penny, a subway rider who placed him in a fatal chokehold after Neely raised his voice at passengers begging for food and water. Before he was put in a situation where he had to plead for his basic needs, he was a teenager battling mental illness. Neely lost his mother after she was murdered by his stepfather in 2007, according to The Guardian. He was just 14 years old and as a result, the trauma led him to develop depression and PTSD. Relatives told The Guardian he also developed autism and schizophrenia which were likely strained further while bouncing between homes and foster care.
At 16 years old, his outlet became dancing for subway passengers dressed as Michael Jackson, donning a red military jacket and wavy perm curls, according to CURBED. A fan, Moses Harper, told CURBED Neely was adored by tourists. Though, his light began to dim over time.
His friend, Jony Espinal, told The Guardian he often looked "downstrodden" but acted like nothing was wrong. While he brought a smile to so many faces, he struggled to maintain his own.
Read more from CURBED:
Lance Clarke, an attorney, first saw Neely perform as Jackson at a family member's birthday party ten years ago. Neely "was the guy," he told me over the phone. "The kids thought he really was Michael." Over the years, Clarke said he frequently saw Neely performing on the A train, but he appeared to be going through progressively harder times. "First he was performing with the costume, then the costume got tattered," he said. "Then no costume. Then he couldn't do the moves, the kicks. Then no performing at all."

A few years ago, Clarke brought Neely home with him and gave him some food and a few bags of clothes. "He put his soul into performing and after a few years on the street, he had no soul left," Clarke says. "He was just begging for help."
By 2013, his mental health began to deteriorate and he became homeless, the report says. He was in and out of both the hospital and jail in the months leading up to his death.
Neely's experience was one of over 68,000 New Yorkers who are unsheltered. Each one of them deserve to have their basic needs met and met with compassion.