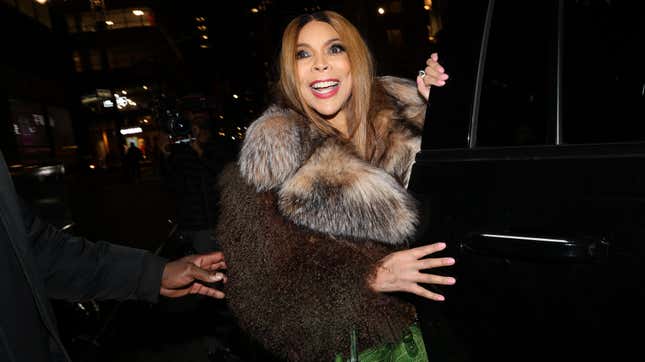 Page Six has reported that Wendy Williams went out partying on Friday (March 17) and had a few alcohol beverages. According to the story: "Sources tell Page Six exclusively that she drank her way from Fresco by Scotto in New York City all the way to The Townhouse."
New Grails Docu-Series Explores 2 Black Entrepreneurs' Mission To Change Sports Fashion
Podcast host Rob Shuter told the tabloid that Williams appeared "lonely" as she sat by herself. He added that she then "lit up like a Christmas tree to see someone she knew." Shuter also explained the run-in the pair recently had at the restaurant on his podcast, "Naughty But Nice."
"We had a bite, we had some drinks, but then when we were getting ready to say goodbye, Wendy didn't really want us to leave." An onlooker told Page Six that Williams "kept saying she wanted to get drunk tonight" and "wasn't hiding [her drinking]."
Former "Real Housewives of New Jersey" personality Kim DePaola allegedly greeted Williams as she was saying hi to fans. A source told Page Six that "[Williams] told this table that she was looking for love — and like in 'Sex and the City,' she's willing to f**k." Williams then made her way to The Townhouse where she posed with fans.
The shocking report comes after the talk show host's 2022 rehab stint. In October, Williams' publicist Shawn Zanotti said: "We are happy to report that Wendy Williams is home and healing after being in a wellness facility since August. Wendy is excited about the road ahead and looking forward to releasing her many projects."
The Root had previously reported that Williams was ready to make the transition back into television. However, if Page Six is right, she may need a bit more time away from the spotlight.