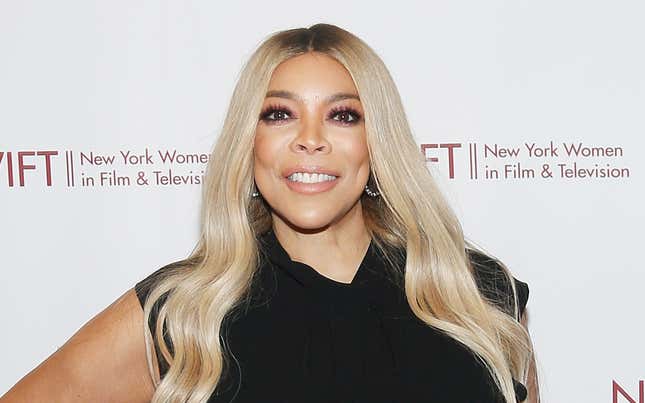 Wendy Williams had a tumultuous 2022, but it looks like she's ready to get back in the swing of things in 2023. After making headlines for problems with her health and finances, the former talk show host is delivering some good news. According to People, the talk show host is preparing for a big trip overseas. She detailed her plans for paparazzi while picking up supplies at a Petco in New York.

Marlon Wayans Sings The White Chicks Anthem, Talks The Daily Show on That's So Random
"I'm shopping for kitty litter because I have a wax museum in Paris and one in California," she said. "I'm going for a week in Paris and then three weeks in California and then immediately fly back."
She also added that when she gets back from her travels, she wants to return to television. "And then I want to be on TV, stuff like Seth Meyers, Joy Behar, Whoopi Goldberg, The View, stuff like that," Williams said. "I am formerly retired."
Wendy may be ready to get back on TV, but don't expect her to take the reins of another talk show anytime soon. Per Deadline, in November, while speaking at the Circle of Sisters event in New York City, she revealed that her show had become difficult, saying she was "ready to do something new with my life. It was really becoming a burden after 14 years." The TV/radio personality also discussed her desire to travel the world, stating, "I'm going to take a year of my life to fly and do and see things I've never done before … while I'm young enough."
In October, Wendy was released from a wellness center after spending a few months there to "manage her overall health issues." Ahead of her international trip, her publicist Shawn Zanotti told People that "Wendy is living a healthy, holistic lifestyle."
It's such good news to see Williams out in the world and ready to get back to living her best life. She's spent the last two years dealing with health issues that kept her from hosting her talk show. A cast of rotating guest hosts took over for the final season of The Wendy Williams Show, and she never returned for its big send off. As interesting as it could be to see her make a triumphant return to TV, I genuinely hope she takes all the time she needs to focus on just being happy and healthy.