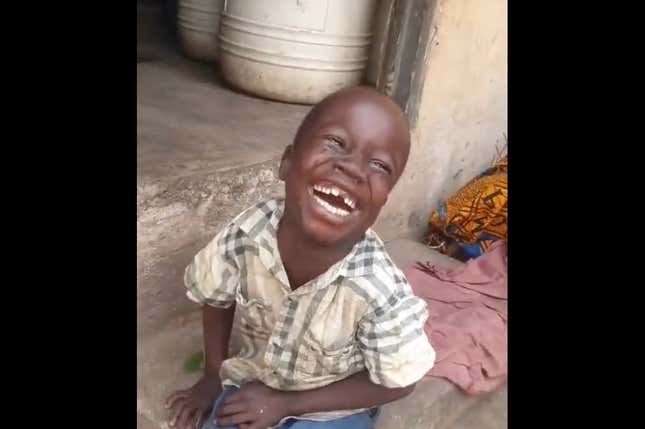 With all the horrible things going on in the world, we deserve a good laugh to get through the day. Luckily, a young boy from Ghana was able to make us laugh by having a hardy laugh himself. The backstory to this viral video is so simple for such a tremendous reaction.

This Juneteenth We Revisit The Anderson .Paak BLM Track "Lockdown"
The face of Albert Ofosu Nketia, a 7-year-old boy from a Twi-speaking family living in Ghana, was spread all over the globe through a 10-second video of his tears turning into laughter. According to Kenya news magazine Tuko, the boy was crying because his mom had prepared him plantain instead of yam, his preferred dish to eat. We all remember a time when our mom didn't pull through on our favorite meal. We ate what she cooked regardless but, not being able to satisfy a craving can truly be that devastating to a picky toddler.
In order to lift his spirits, his grandmother began singing a silly song. Nketia couldn't help himself but erupt into a cackling that was contagious through the screen.
His uncle caught the precious moment on video and planned to send it to his father who was away. Instead, the video never made it to his father. The uncle sold the phone and the video was found by the new owner and posted to social media where this little boy's near-meltdown became an internet sensation. Read some of the hilarious reactions to his video:
Since then, Nketia has been rewarded for the joy he's brought hundreds of thousands of people who needed a good laugh. Aside from praises in comment sections online, he's been gifted new clothes and shoes from the boutique where he and his family shop, the report says.
Children's laughter is honestly the easiest cure to easing the stress we adults put on one another.