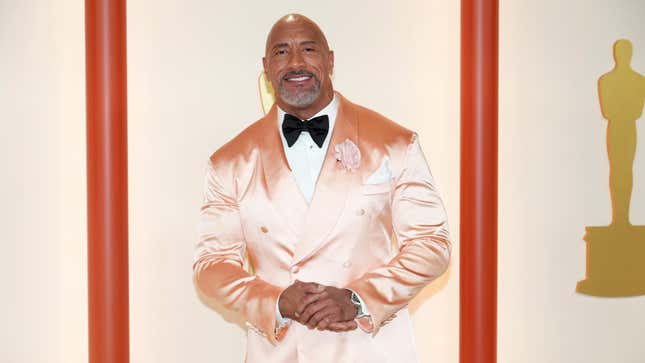 Fast & Furious fans, rejoice! Despite a previous riff in the family, our favorite play cousin and federal agent Luke Hobbs, played by Dwayne "The Rock" Johnson, has officially come back into the fold.
Small Town Horror Story: The Framing of the Scottsboro Boys
The welcomed news was announced on Thursday by The Rock in a post to Instagram where he also revealed he and fellow franchise star Vin Diesel had squashed their beef:
"Hope you've got your funderwear on...HOBBS IS BACK. And he just got lei'd 43 G. Luke Hobbs will be returning to the Fast & Furious franchise," he wrote. "Your reactions around the world to Hobbs' return in Fast X have blown us away S A O The next Fast & Furious film you'll see the legendary lawman in will be the HOBBS movie that will serve as a fresh, new chapter & set up for FASTX: Part Il."
He continued:
Last summer @vindiesel and I put all the past behind us. We'll lead with brotherhood and resolve - and always take care of the franchise, characters & FANS that we love.

I've built my career on an " Audience First" mentality and that will always serve as my North Star. Congratulations to my Fast Family & Universal Studios on the global success of FAST X and as always, Hobbs & @SevenBucksProd are motivated to help take the Fast franchise to new and exciting places for fans worldwide. "Daddy's gotta go to work" ~ HOBBS.
Of course, this news should come as no surprise to those who (SPOILER ALERT) stuck around for the post-credits scene of Fast X, where Johnson was teased. But it does beg the question of what kinds of conversations actually took place seeing as how back in December 2021, The Rock and Vin were publicly at odds—so much so that the Jumanji star said outright that he would not be returning to the franchise.
As an avid, longtime fan though, I don't really care how it happened, I'm just happy that it did. There's no beef bigger than the family, after all. To more fastness and furiousness!