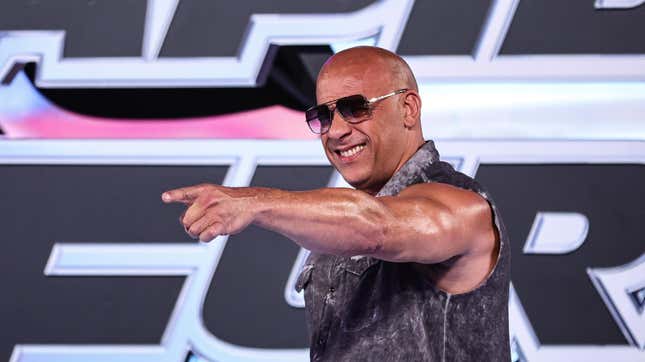 Over the weekend, fans of Fast & Furious took to theaters in droves (ha!)to watch the 10th installment of the franchise, Fast X, starring Vin Diesel, Michelle Rodriguez, Jason Momoa Chris "Ludacris "Bridges, Tyrese Gibson and more.
The Legendary Pam Grier Plays That's So Random
Though the film was originally touted as the last one in the series (10 sounds like a simple, clean number to end it on, right?) star Vin Diesel shocked the world when he revealed that Fast X is just part one of a three-part ending for the franchise. That's right, we're officially revving up to 12, folks! And really, this was to be expected. This is Fast & Furious; simple and clean has never been its M.O.
Speaking to Variety, Diesel talked about how there's never been a cliffhanger like this one in the franchise and that because of that the expectation for audiences moving forward will be different.
"This is the first time we've ever released a movie where the audience said, "I see your bet and we raise you," he said. "They are walking out of the theater because it's a cliffhanger with a different kind of—there's a different deal. When you see this movie, you know we have to deliver the conclusion. Because we've never, in Universal history, had a cliffhanger like we have in this movie."
He later added: "Look how many characters and great talent there is in the movie. There was no way I can pull that off unless I had everyone on for five seconds. These characters are appealing and we need to see more of them."
Additionally, Diesel also let on that several spinoffs are also in the works, including a female-led one that he's reportedly been developing since 2017.

"The sooner I can launch the finale, the sooner I can launch the spinoffs," he told Variety.