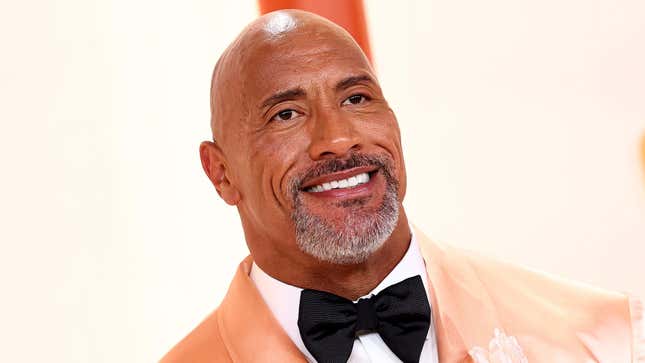 Dwayne "The Rock" Johnson is getting real about mental health, detailing his struggles with depression over the years in a new interview.
Music Producer & Beyoncé Collaborator, Dixson, Plays That's So Random
The Red Notice actor recently appeared on The Pivot podcast where he shared that his first time experiencing what he described as a "tailspin" was back in college when an unfortunate shoulder injury halted his football dreams at the University of Miami.
"My first battle with depression was down there in Miami. I didn't want to go to school, I was ready to leave. I left school. I didn't take any midterms and I just left," he said, according to People. "But the interesting thing at that time is, I just didn't know what it was. I didn't know what mental health was, I didn't know what depression was. I just knew I didn't wanna be there. I wasn't going to any of the team meetings, wasn't participating in anything, wasn't working out. And you know for us, as athletes, just any kind of sweat and getting it in will get that shit out of you. I couldn't do it because of my shoulder."
He went on to share that he went through depression on a few more occasions after that but that he got better at naming exactly what it was, learning that it was OK to open up to others about how he was feeling, and found "saving grace" in being a "girl dad" to his three daughters.
"If you're going through your own version of mental wellness turning into mental hell-ness, the most important thing you can do is talk to somebody," Johnson partially captioned in an Instagram post over the weekend sharing his appearance on the podcast. "It can't be fixed if you keep that pain inside. Having the courage to talk to someone is your superpower. I lost two friends to suicide. Talk to someone. Despite how you may feel, you're never alone."