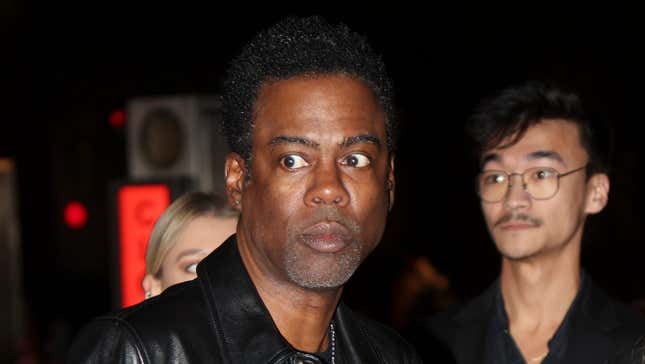 As the fallout from Chris Rock's Netflix special "Selective Outrage" continues, the discourse makes more and more interesting turns. Celebrities are embroiled over differing opinions over whether words are just "jokes" or if comedians should be held accountable for what they say.

My Name Is Mo'Nique Is Our Black TV Pick of The Week
We saw the same kind of dialogue swirling following Dave Chappelle's 2021 special, The Closer, which was deemed controversial almost immediately due to his insensitive words about trans people. And seeing as conservatives are literally working to get rid of that extremely vulnerable population, we need to acknowledge that words have influence and power.
A 2016 report from The Hollywood Reporter showed that "Selective Outrage" was part of a $40 million deal he made with Netflix; it called for two separate stand-up specials. In addition, it comes five years after Rock's first Netflix comedy show entitled "Chris Rock: Tamborine."
So the streaming giant paid him that much money to make colorism jokes, repeatedly call Black people out of their name (especially Black women) and say that liberals have gone too far when it comes to fighting for equality and inclusion? If a non-Black comedian used the same material, de-platforming them wouldn't even be a question. Rock should be held to the same standard.
When he ended last weekend's set—which was the first live streamed event in the history of Netflix—he said that the reason he didn't hit Smith back after he joked about Jada Pinkett-Smith is because he was raised to not fight in front of white people. But as many people pointed out on social media, he deems it acceptable to humiliate Black women in front of white people.
Ultimately, Rock—and the places that air his "humor"— need to be called out. One user on TikTok, @jordxn.simon, eloquently noted how disturbing it is that Rock believes "it is ok to make fun of Black people, specifically Black women, specifically Black sick women, in front of white people and the Oscars co-signed it and celebrities co-signed it and a lot of y'all are co-signing it."
However, despite the criticism and backlash Chappelle received, he has gone on to win several awards—including a Grammy for The Closer—and host "Saturday Night Live." We are aware that Rock probably won't face any consequences for what he has said but it's wrong to stay silent about its impact.