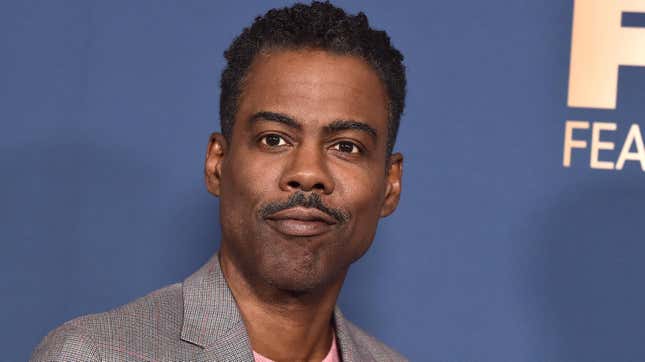 Taj Jackson, nephew of the late King of Pop, Michael Jackson, is speaking out against comedian Chris Rock for jokes made about his uncle in the recently released Netflix special, Selective Outrage.
Will Smith Addresses The Slap, Chris Rock, Trauma and Healing In New Video
In the opening part of the special, Rock made a crack at the Thriller singer while attempting to explain his issue with selective outrage in society, drawing a parallel between Jackson and disgraced R&B singer R. Kelly. (The latter of which is currently serving time in prison.)
'The thing I have a problem with is the selective outrage, selective outrage. Everybody, you know what I'm talking about," Rock said. "One person does something, they get canceled. Somebody else does the exact same thing—NOTHING. You know what I'm talking about. You know, like the kind of people that play Michael Jackson songs but won't play R. Kelly. Same crime, one of them just got better songs."
In response to that, Jackson's nephew took to Twitter to express his disdain for the comedian constantly making his family the butt of his jokes after all these years.
"Chris Rock has used my family as punching bags for his entire career. Yet I am supposed to feel bad for him getting slapped and humiliated on the Oscars," he began. "After seeing a new clip of him attacking my dead uncle in the first minutes of his "Retaliation-I'm still relevant "special, I have 3 things to say: 1. What did my family ever do to you to warrant these decades of harassment and your constant bullying disguise as jokes? 2. Just because you were bullied early on in life doesn't give you the excuse to bully others now. 3. Thank you Will Smith."
"Thank you Will Smith??????????" WOW. Though I don't condone violence, I'd be lying if I said seeing Michael Jackson's nephew tell Chris Rock to essentially keep his uncle and his family's name out his fucking mouth didn't make me hee-hee just a bit. I'd also be lying if I said that was a good joke anyway. MJ jokes in 2023 are stale and they have been for a while. Maybe Rock will take this feedback and use it to conjure up better material next time.

What did you think of Selective Outrage? Let us know in the comments.