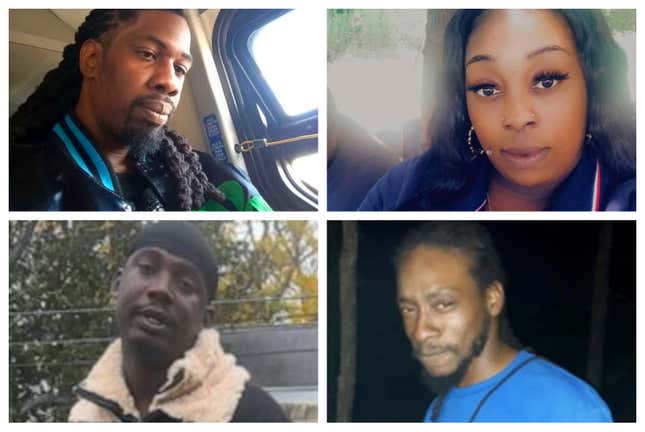 The surviving Black Americans who were kidnapped while on a trip in Mexico have been safely transported over the Mexican border and are now receiving treatment at a medical clinic, according to AP News. So far, only one arrest has been made in the incident but the drug cartel spotlighted in the crime has turned over its members involved.

Small Town Horror: The Story of a SWAT Team That Set A House Ablaze
The four had gone on the trip, including survivor LaTavia McGee who had planned the trip to get tummy tuck surgery. Reports say while driving through the city of Matamoros, Mexico, their rental car crashed and they were ambushed by gunmen. Two men were fatally shot but were dragged into a pickup truck with the remaining survivors and kept in a remote location for two days.

Tamaulipas Attorney General Irving Barrios said the four may have been mistaken for another group of people who a US official claimed to be Haitian drug smugglers, per CNN. The 24-year-old who was guarding the shack where the survivors were found was identified as Jose Guadalupe "N." It's unclear if he is connected to the Gulf Cartel but the investigation continues with a lens on the group.
Though, an anonymous source alleging to be part of the Gulf Cartel, known for handling business violently in the city, sent a letter to Tamaulipas state law enforcement claiming to turn over its members involved in the murder-kidnapping.
In a letter obtained by The Associated Press through a Tamaulipas state law enforcement source, the Scorpions faction of the Gulf cartel allegedly responsible for abducting the Americans apologized to the residents of Matamoros, the Mexican woman who died in the shooting and the four Americans and their families.

"We have decided to turn over those who were directly involved and responsible in the events, who at all times acted under their own decision-making and lack of discipline," the letter reads, adding that those individuals had gone against the cartel's rules, which include "respecting the life and well-being of the innocent."

A photograph of five men face down on the pavement and bound accompanied the letter, which was shared with The Associated Press by the source on condition that they remain anonymous because they were not authorized to share the document.
After being found in a wooden shack of the coast of Bagdad Beach, authorities say the survivors were transported to hospital treatment in southern Texas. According to the Brownsville Herald, they were escorted by the FBI to Valley Regional Medical Center. One of four, Eric Williams, suffered non life-threatening gun wounds to the leg. McGee suffered no injuries but was shaken by the incident.

The remains of the deceased are to returning to the US this week.