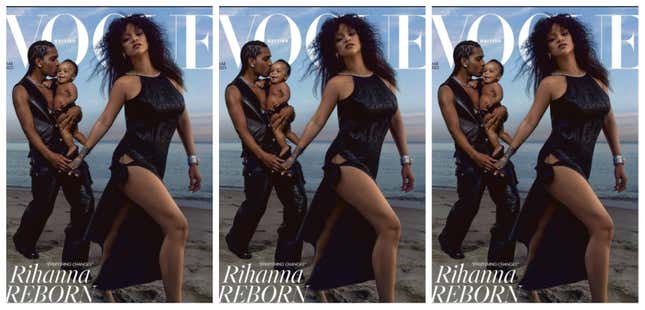 Rihanna may be fresh off an epic Super Bowl Halftime performance and still navigating her way through new mommyhood, but that doesn't mean she hasn't found the time to still make music. In fact, in her March 2023 cover interview with British Vogue—where she, boyfriend A$AP Rocky and their firstborn son are all featured—Rih revealed that her long awaited album is likely to come this year.

Making Love Songs: The Story Behind Method Man's "All I Need"
"I want it to be this year," she told the magazine. "Like, honestly, it'd be ridiculous if it's not this year. But I just want to have fun. I just want to make music and make videos. And I need the right background music with the visuals. I can't just go shoot a video to me talking."
When asked about her creative process and state of mind going into this next album, Rih revealed that she felt a sort of "toxic" pressure for this new project to be better than ANTI, which she regards as her "most brilliant album." But, she assured readers that she's actually never stopped making songs and that she's been working through that pressure so she can ultimately have fun and reconnect musically with her fans.
G/O Media may get a commission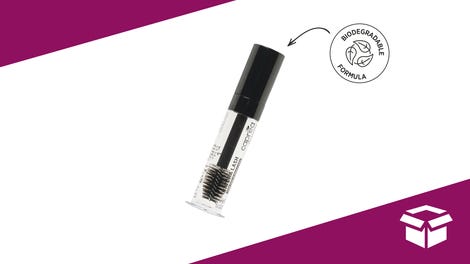 It's $8
20% Off Lash + Eyebrow Serum 2.0 - Caprea Beauty
"When you come off of an album like ANTI—in hindsight, it really is my most brilliant album," She began." I say that because in the moment, I didn't realise it. But it always felt like the most cohesive album I've ever made. When you break it down and you realise this album goes from 'Work' to 'Kiss It Better' to 'Needed Me' to 'Love on the Brain' to 'Sex with Me' to 'Desperado.' And somehow it all fits and not for a second did you glitch."
"But there's this pressure that I put on myself. That if it's not better than that then it is not even worth it. It is toxic. You're right. It's not the right way to look at music because music is an outlet and a space to create, and you can create whatever. It doesn't have to even be on any scale. It just has to be something that feels good. It could just be a song that I like. It literally could be that simple."
She concluded, "So I realised that if I keep waiting until this feels right and perfect and better, maybe it's going to keep taking forever and maybe it'll never come out and no, I'm not down to that. So I want to play. And by play, I mean I have my ideas in my head, but I can't say them out loud yet."
To read Rihanna's full interview, head to vogue.co.uk.