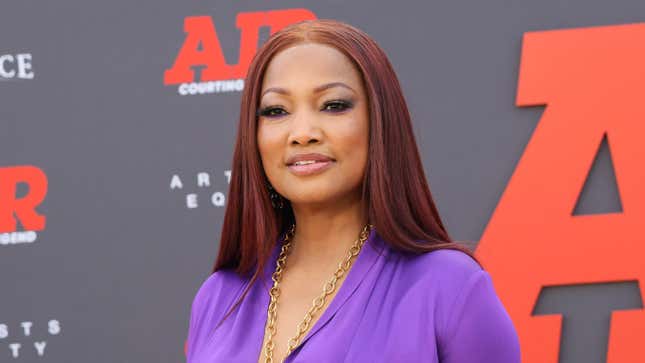 Wanda Sykes' New Stand-Up & Beat Shazam Without Jaime Foxx– Our TV Picks This Week
Real Housewives of Beverly Hills star Garcelle Beauvais is letting us in on just how her longtime friend and former costar Jamie Foxx is doing after his stint in the hospital, following a medical complication.
Speaking to E! News at at the Best Buddies Mother's Day Brunch over the weekend, Beauvais explained that she's still very close with the Foxx family and said that they assured her all was well with the Ray actor.
"I heard from the family and they were like, 'He's good. Please don't listen to what's out there,'" she said, later adding of her disdain over how the media was running with alternate headlines of Foxx's declining health: "I think people are reckless with information just because they want to be first. And so, it really hurt me because it took us all."
As previously reported by The Root, on Friday, the world received the good news that the Django Unchained star was doing well and reportedly out of the hospital, according to an Instagram update from his daughter Corrine. In it she debunked online rumors that her father was "on his death" bed and called out the easy way media runs with false stories.
"Update from family: Sad to see how the media runs wild. My Dad has been out of the hospital for weeks, recuperating. In fact, he was playing pickleball yesterday! Thanks for everyone's prayers and support! We have an exciting work announcement coming next week too!" she said.
That aforementioned announcement came on Monday in the form of a forthcoming music game show on Fox. According to Variety, the father-daughter duo will cohost We Are Family, which will showcase "non-famous relatives of celebrities performing duets with their hidden famous family member." It will also "feature a studio audience entirely comprised of 100 contestants playing through multiple rounds of clues and gameplay to win up to $100,000 each by correctly guessing which celebrity the performer is related to before they are revealed. Celebrities appearing on We Are Family will range from musicians and professional athletes to actors and beyond."
The show is set to premiere some time in 2024.