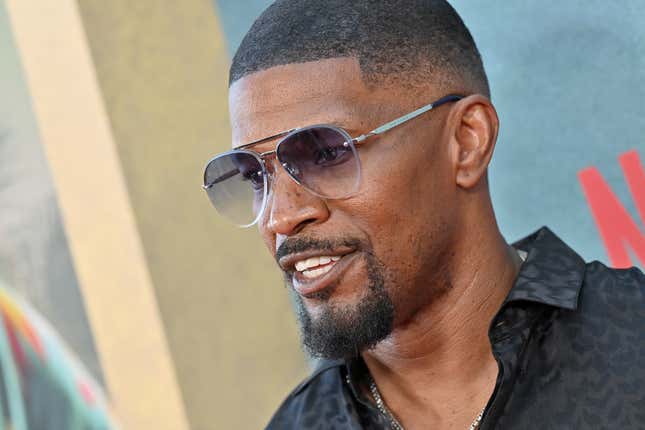 Given the fact that Oscar-winning actor Jamie Foxx has been gracing our big and small screens for the last few decades, there's no denying his wealth of talent when it comes to both acting and music. As an insanely gifted multi-hyphenate, Foxx has cemented himself as a cultural icon in Hollywood and garnered the respect, love and adoration from his peers and fans alike. As he currently recovers in the hospital following a medical complication, we here at The Root felt it fitting to take a look at his top five most iconic roles in anticipation of when he recovers and gets back to blessing us with his presence once again. So let's kick things off with...
A Black Holiday Trivia Card Game Is Our Swag Of The Week
1. Ray Charles, Ray (2004)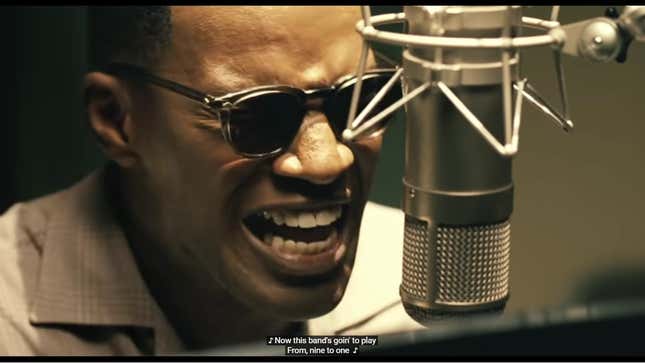 Naturally, we had to start off with the film that earned him the Academy Award for Best Actor at the 76th annual ceremony. Combining both his musical prowess and acting chops, Ray not only elevated Foxx's status in the entertainment industry, but it also placed him in the rare group of Black artists to ever receive a win in that category. The only others included fellow legends like Denzel Washington and Sidney Poitier at the time.

2. Willie Beamen, Any Given Sunday (1999)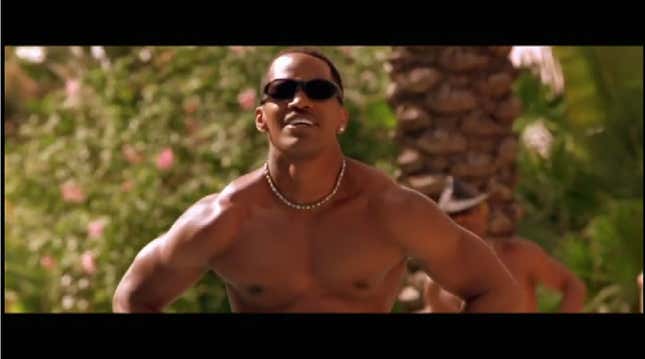 Now, this ranking only came after a very fun, very spirited debate between myself and my colleagues, Senior Editor Jay Connor and fellow Entertainment Writer Stephanie Holland. But as they rightly pointed out, there would be no Oscar-winning Ray if it weren't first for the unapologetic-ness of Willie Beamen in Any Given Sunday. It was this 90s star-studded film that proved that Foxx's artistic capabilities and range could no longer be beholden to just comedy. And who could really forget the effortless cool of Willie anyway? Not us—and not any time soon.
3. Django, Django Unchained (2012)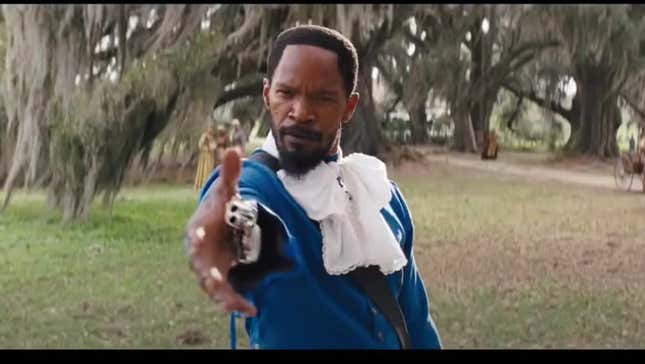 Naturally, you know we had to include Foxx's role in Django Unchained. Never mind the fact that it was written by Quentin Tarantino (we know his talent conjures up mixed feelings for some), this 2012 film showed Foxx as a character that we'd barely seen before onscreen: a freed slave getting revenge on white slavers. He was, by all intents and purposes and all intensive purposes, the Cracker Killer. It was radical. It was ridiculous. It was stark-raving and entertaining. And for that alone, it'll go down as one of his best.
4. A Myriad of Roles, In Living Color (1994-1996)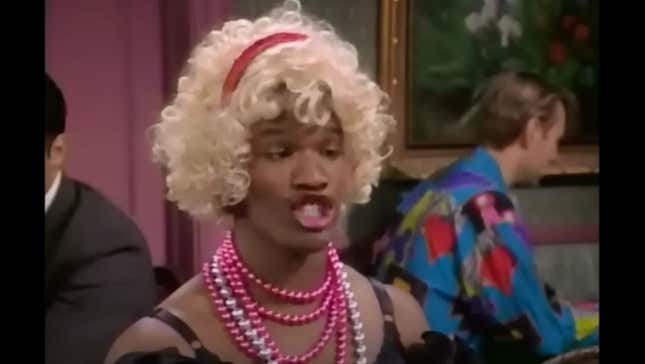 I know, I know. Jamie's character Wanda also gets mixed feelings for people in this day and age but we'd be remiss if we didn't include his time on In Living Color. This show put a lot of people on the map and provided a blueprint for sketch comedy that would be refined and copied. His time on this show would also be the jumping-off point for his own series, The Jamie Foxx Show, which aired in 1996 on UPN and a further household name.
5. Curtis Taylor Jr., Dreamgirls (2006)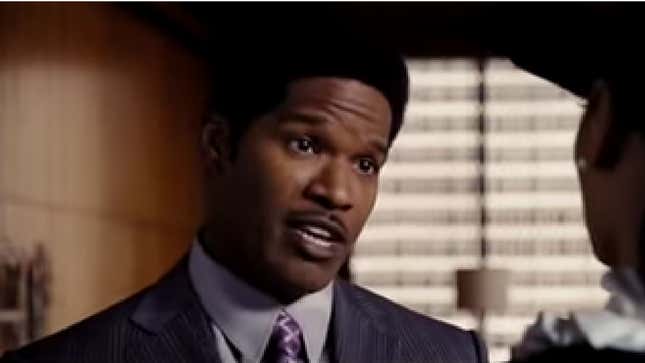 In the movie musical adaptation of the Broadway hit, Dreamgirls, Jamie plays Curtis Taylor Jr., an ambitious yet overbearing manager of a talented, all-girl group of singers. Coming two years after Ray, his pivotal role in this film made him stand out from a stacked cast that included Beyoncé, Eddie Murphy, Jennifer Hudson, and Anika Noni Rose. (Whew!) He was both convincing and menacing—a stark turn from his previously beloved portrayals.
Honorable Mentions: Collateral and Law-Abiding Citizen.
Did your favorite Jamie Foxx roles make the list, let us know in the comments!