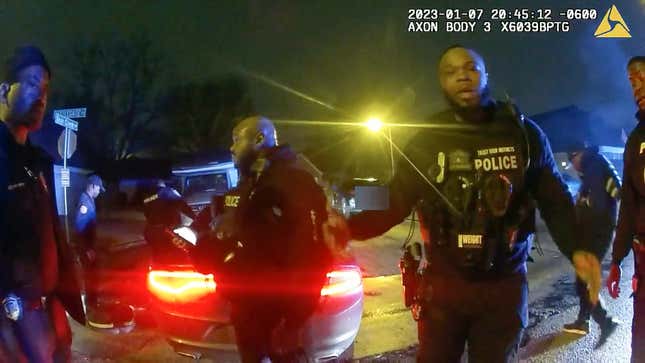 It was only a matter of time until more Memphis Police Department officers were swept into the ongoing Tyre Nichols investigation. According to ABC News, 13 MPD personnel and four Memphis Fire Department have been charged administratively upon internal investigations.
Just weeks ago, we learned that more officers may have been responsible for the death of Tyre Nichols beyond the five who beat him to a pulp. Previous reports said one white officer, Preston Hemphill, was terminated (rather late), and another unidentified officer was placed on administrative leave. City of Memphis Chief Legal Officer Jennifer Sink announced Tuesday six more officers have been charged with policy violations, putting their jobs in jeopardy.
Two more MFD employees were given administrative charges in addition to the original two who were fired after failing to issue proper aid to Nichols. One has also been suspended.
That's not all. The city's completion of their investigation will allow the public access to more information from the incident.
Read more from FOX 13 Memphis:
The City of Memphis said it is ready to release 20 or more hours of video showing the circumstances surrounding the police beating of Tyre Nichols, coming a day after a city attorney said it had finished its investigation into his death.

Memphis Chief Legal Officer Jennifer Sink said the investigation can be re-opened if new information becomes available.

Sink also said the city will release new administrative case files detailing what actions it took against emergency responders involved.

MPD Chief CJ Davis said the other employees that were under investigation did not strike Nichols as the other former officers did, as seen on the original released video.
This leaves Memphis with seven police officers terminations, one resignation and three suspensions along with three fire department terminations. It's unclear if any of the former employees will be placed under criminal investigation like the five initial officers.
Though, each department might want to reexamine their hiring process before bringing in new employees.