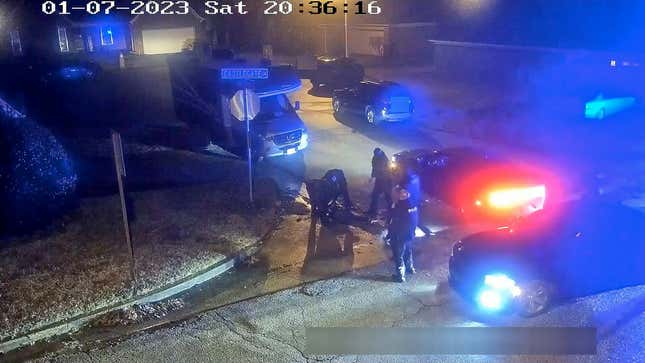 A former Memphis EMT who responded to the brutal beating of Tyre Nichols testified that the officers obstructed their ability to provide care to Nichols when they arrived on the scene, per The Associated Press. Both EMT's who responded were fired upon the investigation. However, it's clearer why it appears they didn't do their job.

Black People Can Be Racist Too, Say Ibram X. Kendi and Nic Stone
In testimony to the Tennessee Emergency Medical Services Board, Robert Long detailed the events following the Tyre Nichols beating. Long and his colleague JaMichael Sandridge were originally called for an assault on a police officer. Long said he showed up to the first scene where Nichols fled to meet an officer who said he was pepper sprayed by his partner but was then instructed to go to the second scene where Nichols had been detained.
Long said the two of them arrived to where Nichols was and took a visual assessment, taking note of a bump on his head, a busted lip and dried bloody nose. Nichols rolled away when Long tried to check his vitals which Long interpreted as intoxication. Long said Nichols repeatedly asked for help to stand up for his handcuffs to be removed, Long said.
Nichols' requests seemed to agitate the officers and his care was further delayed.
Read more from AP News:
At one point, officers leaned over Nichols and were "in his face, saying loudly that the patient is not going anywhere and that they are not going to uncuff him, impeding patient care," according to Long.

They continued to impede his care, Long said.

Eventually, Nichols stopped moving and became unresponsive, Long said. An ambulance arrived, and Nichols was taken to a hospital. Officials have said 27 minutes elapsed from the time the EMTs arrived on the scene to the moment the ambulance left for the hospital.
It's not like the officers completely prevented the two EMTs from doing their job. Authorities say they didn't perform basic emergency and primary examinations to identify life-threatening injuries. They also completely gave up checking his vitals after the officers refused to remove his handcuffs which could have ensured either an IV or high-flow oxygen.
Long's testimony is reminiscent of every other time a Black man's pain is downplayed. Randy Cox was completely paralyzed after being tossed around in the back of a police van and the officers mishandled him further thinking he was intoxicated.
The more the Tyre Nichols case unfolds, the more botched it becomes on every side.