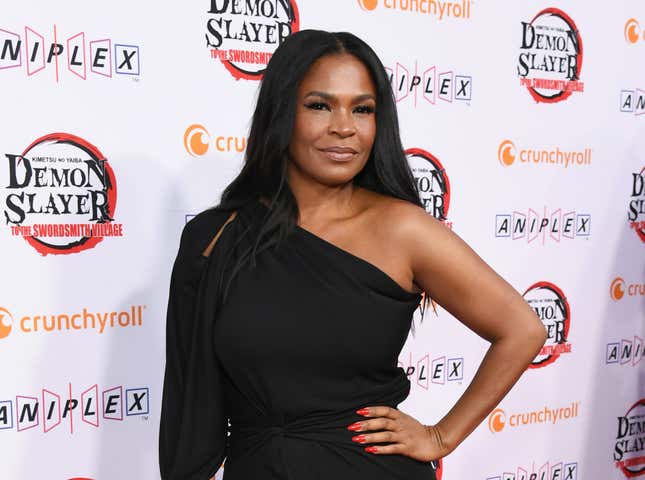 The very public split between actress Nia Long and NBA head coach Ime Udoka is entering a new, and possibly bitter stage. According to Entertainment Tonight, court documents filed in Los Angeles County Superior Court on Aug. 14 show that The Best Man star wants "legal and physical custody" of the couple's 11-year-old son Kez. In the petition, Long alleges that her former fiancé "'has failed' to provide support for their son," while also requesting that Udoka receive "reasonable visitation…consistent with the child's best interest." Udoka has not responded to the custody filing yet.

Comedian & Star of Netflix's You People, Sam Jay, Plays That's So Random
As previously reported by The Root, after 13 years together, the couple split in December 2022. The break up came after Udoka was suspended by the Boston Celtics after the team discovered he had a "consensual intimate relationship" with a woman who worked in the organization. He eventually left the Celtics and was named the new head coach of the Houston Rockets in April.
After the scandal made headlines, Long criticized the Celtics for how they handled the controversy, calling out the team for not protecting her children.
"I think the most heartbreaking thing about all of this was seeing my son's face when the Boston Celtics organization decided to make a very private situation public," she said. "It was devastating, and it still is. He still has moments where it's not easy for him. If you're in the business of protecting women — I'm sorry, no one from the Celtics organization has even called to see if I'm OK, to see if my children are OK. It's very disappointing."
Even with the whole world examining and critiquing her private life, Long's career has stayed busy. She recently starred in the film missing and returned for the limited series The Best Man: The Final Chapters. She's also working on a memoir, which will focus on "career, motherhood, and activism, along with untold stories and personal reflections."