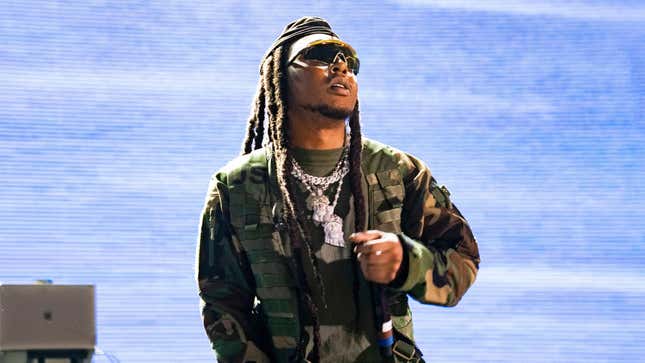 While the murder of Migos member Takeoff continues to shock those in the hip-hop community, it looks like justice may be one step closer thanks to a new indictment for the late rapper's alleged killer.
Inside The Unfortunate Death of Rapper Takeoff
On Thursday, a Texas grand jury decided to indict Patrick Xavier Clark for allegedly shooting and killing Takeoff. This move comes after Clark was previously released from jail on $1 million bond in January 2023 and granted a motion to hire a private investigator to help prove his innocence in the case.
In a statement following the news for the indictment, Clark's lawyer Carl Moore told TMZ:
Today's action by the grand jury is not unexpected. We would ask people to remember that getting an indictment requires meeting a very, very minimal standard of proof. When we get inside a courtroom and in front of a jury, where we will be able to put on our evidence and cross-examine the state's witnesses—where the standard of proof is guilt beyond a reasonable doubt—we expect the jury will come back with a verdict of not guilty.
As previously reported by The Root, the "Hotel Lobby" rapper was shot and killed outside a bowling alley in Houston back in November 2022. He was 28-years-old. His death sent shockwaves throughout the hip-hop community as he was beloved, supremely talented, and an innocent bystander during the tragic ordeal. As one-third of the popular group Migos—which comprised of the late rapper, his uncle Quavo and cousin Offset—Takeoff's death sent the group into further disarray following the devastating news. He was laid to rest on November 11, 2022 in Atlanta.