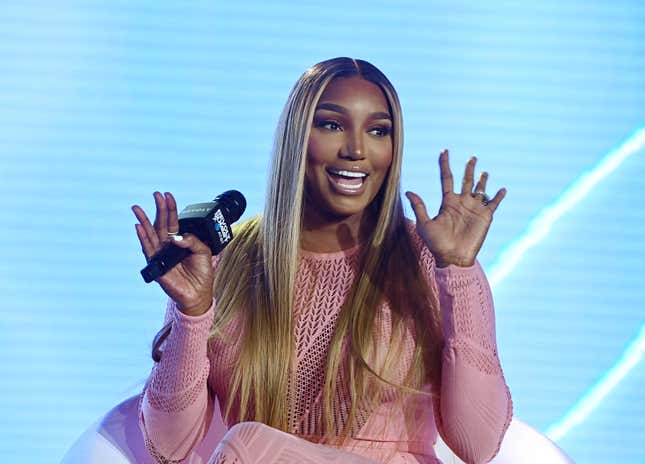 Former Real Housewives of Atlanta star Nene Leakes sat down for an exclusive interview with the former executive producer of RHOA, Carlos King. Although the RHOA vet doesn't watch the show anymore, she had plenty to say about her 12 seasons on the legendary show. Here are some of the biggest revelations from part one of the interview.

1. The ladies banded together to make more money.
Nene, Kim Zolciak, and Shereé Whitfield made about $50,000 for their second season on the show. They all hired lawyers to work together to get higher pay and doubled the amount for the following season. Whoa!
Real Housewives of Atlanta's Kenya Moore On Season 15, Cynthia, and Hair care
2. Kenya changed the show, for good and bad. 
Kenya Moore joined RHOA in season five and Nene believes Kenya's alleged fake boyfriends (do you recall Walter?) changed the way stories were told on the show. Instead of the housewives showing what Nene felt were truly authentic parts of their lives, production went in a new direction by creating drama and storylines.
3. She regrets some family moments being filmed.
Nene Leakes got divorced from her husband Gregg in season four of the show. The journey to divorcing him was devastating for Nene and the words exchanged between the two on-camera were beyond nasty. The couple eventually reconciled and remarried, so she wishes she never showed that season of her life. She also regrets showing her disciplining her sons on camera, even though the moments have become a meme on social media.
4. She still has the Rolex from John!
Nene dated a businessman named John during season 4 of the show when she was separated from her then-husband, Gregg. The iconic line, "Bling, bling bitches is mad", was born during the scene of their date when John casually gifted her a Rolex. I would keep that gift too!
5. She'll never be close to Cynthia Bailey again. 
Nene claims that her former bestie tried to stop "her bag" by working with production, to end her Housewives career. Nene and Cynthia's friendship was the sweetest (remember the friend contract?) but eventually got to the point where it seemed like they couldn't stand each other. She also said that Cynthia didn't show her entire personality, saying that the runway model was a lot more opinionated and snappy than viewers got to see.
6. Porsha wasn't supposed to stay on the show past one season.
If you're an RHOA fan, then you know Porsha Williams had a rough first season on the show. She was married to former NFL star Kordell Stewart who was very traditional. Porsha often felt the need to get permission from her husband to do anything with the ladies. Production was ready to cut ties with her, but Nene went to bat for her saying that she needed the show to help her grow. And now Porsha has become one of the most beloved women on reality television.