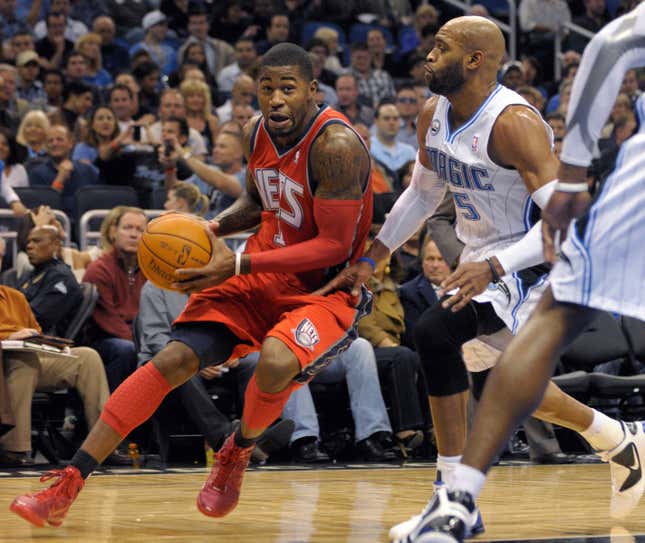 Updated 08/12/2023 at 9:00 a.m. ET
Florida Governor Ron DeSantis took time away from his busy scheduling of extolling the virtues of slavery and gerrymandering the state into oblivion to feud with the NBA.
How A Coffee Brand Scaled Up Its Business & Scored A Partnership With The NBA | Securing the Bag: Part 2
"It appears the NBA took a break from protesting our anthem and bending the knee to Communist China to chirp about my policies," wrote DeSantis on X (formerly known as Twitter).
The governor was responding to a statement from the National Basketball Players Association condemning the owners of the Orlando Magic team's donation to DeSantis' super PAC. Last week, the players union said that the Orlando Magic's donation to Florida Governor Ron DeSantis' super PAC "does not represent player support for the recipient."
The DeVos family owns the team, which donated $50,000 to the Never Back Down Super Pac. If the DeVos family sounds familiar, it's likely because of Betsy DeVos, the gaffe-prone Education Secretary under Donald Trump and the daughter-in Law of the late former Magic chairman.
The players' associations also denounced DeSantis' recent statements. "A political contribution from the Orlando Magic is alarming given recent comments and policies of its beneficiary," wrote the union, referencing DeSantis' bizarre stance that enslaved people benefitted from slavery.
While the union acknowledged that people associated with the NBA are free to donate and make political statements on their personal behalf, they argue that donating for the team crossed a line. "If contributions are made on behalf of an entire team, using money earned through the labor of its employees, it is incumbent upon the team governors to consider the diverse values and perspectives of staff and players," they wrote.
A spokesperson for the team told NBC News that the donation was given to DeSantis before he entered the race. "It was given as a Florida business in support of a Florida governor for the continued prosperity of Central Florida," the spokesman told NBC.
This isn't the only political controversy surrounding the Orlando Magic team. Forward Jonathan Isaac founded a new "anti-woke" apparel brand to be an alternative to Nike. Isaac also caused controversy for standing up during the national anthem while other players kneeled in solidarity with victims of police brutality.