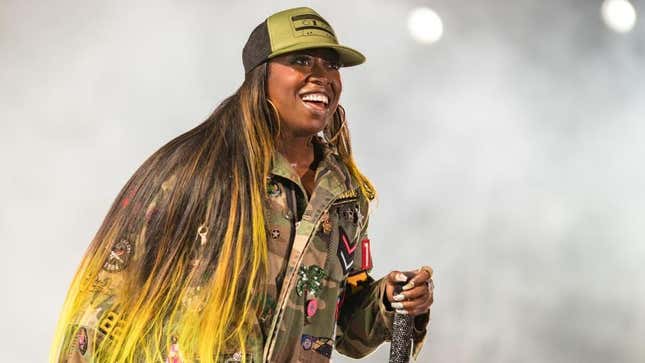 After years of being underappreciated by the music industry, Missy Elliot is finally getting her just due.
Chuck D's Fight The Power: How Hip Hop Changed The World Is Our TV Pick
Two weeks ago, she became the first female hip-hop artist to be inducted into the Rock & Roll Hall of Fame, joining a small group of Black artists overall. In December 2022, she received an honorary doctorate from Norfolk State University, and in August 2022, her hometown of Portsmouth, Va., named a street in her honor.
I think it's safe to say, people are starting to recognize the "Lose Control" rapper's impact.
The organization next in line to honor Missy Elliot's incredible career is the National Museum of African American Music in Nashville, which plans on honoring her and Atlantic Records in their Celebration of Legends event, according to Billboard.
Singer Mya, who is an accomplished artist in her own right, will be at the event to pay tribute to Missy's life and career. The event will take place at the museum on June 2. The honor is deserved, as Missy changed the game for all hip-hop artists, not just female rappers. She forced everyone in the genre to take a more serious and creative approach to their music videos thanks to the incredible visuals she put out from the late 90s to the early 2000s.
Although Missy Elliot is a beautiful woman, she was proof that women in hip-hop do not need to be hypersexualized to have mainstream success. She was just a dope-ass MC who had incredible skills on the mic. Thanks to her work with beat maker Timbaland, she was always laced with some of the bounciest production in the game.
She had several major hits during her peak, including "The Rain (Supa Dupa Fly)," "Lose Control," "Work It," "Get Ur Freak On," "Hot Boyz," "Gossip Folks," and "One Minute Man."
If you consider yourself a hip-hop fan and still haven't given her discography a listen, please do. You're missing out.