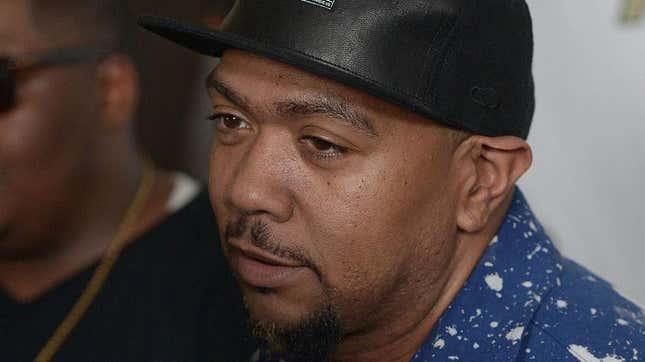 I'd like to make it clear: Timbaland is one of the greatest producers in hip-hop history. He's been the mastermind behind countless classic records, so I would normally keep my opinion out of anything he does creatively. But his latest decision—to use AI-generated vocals of the Notorious B.I.G. to make his dream collaboration come true—is something I don't support.
Making Love Songs: The Story Behind Dionne Warwick's "I Say A Little Prayer"
On Wednesday, the Virginia record producer posted a video on his Instagram where he shared news of his "collab" with the legendary Brooklyn MC. During the video, he said, "Alright. So, I'm sitting here with my brother, Creatr God, and we know that it's a lot of talk about AI and we know how the feelings of violating certain things."
He continued, "But let me tell you something, I got a solution. I'm working on it. It's gon' be beneficial to everybody. But in the meantime, I gotta share something I've been working on because I always wanted to do this and I never got a chance to. I always wanted to work with Big and I never got a chance to until today. It came out right. Play!"
Nah, this ain't it. I've already expressed my reasons for not liking the AI-generated music craze, but this is something I did not expect.
I understand the idea of technology making his dreams a reality, but the idea of using an imitated voice of a man who died 26 years ago does not sit right with me. Did he get permission from Biggie's estate to use his likeness on a song? Would Timbaland be cool if another artist created an AI-generated version of his voice without his permission? What if someone created an AI-generated version of Aaliyah?
Biggie's gone and the only thing we have left of him is the music he left behind. Artificially recreating that for personal gain is immoral.
One of the biggest aspects of hip-hop that differs from other music genres is that realness is valued almost just as much as the music itself. When people know you're disingenuous in hip-hop, all respect is lost. This track from Timbaland is disingenuous, not real, fake, forged, or whatever you want to call it. I don't care how close to Biggie this computer sounds, that's not him. He didn't write the verse, he didn't rap it, none of his essence or soul went into the creation of that song, and for that reason alone, I don't support it.