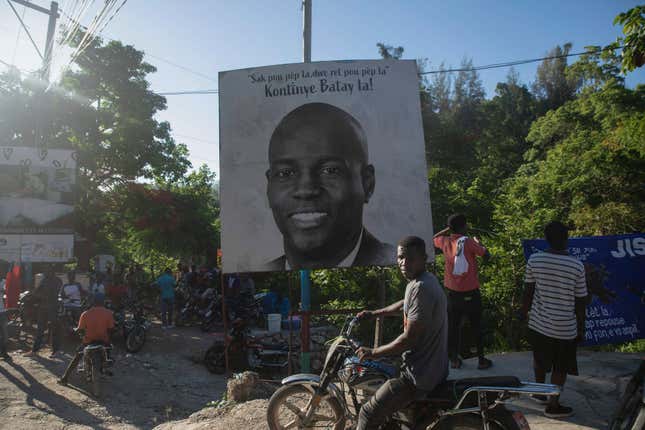 According to the BBC, four key suspects in the 2021 assassination of Haitian President Jovenel Moise were sent from Haiti to the United States. On Tuesday, the US Justice Department (DOJ) confirmed that the men face criminal charges. In total, seven suspects in the case are currently in US custody.
The investigation into President Moise's assassination in Haiti has come to a pause, with both judges and investigators receiving death threats. Since the plan to kill Moise was reportedly conceived in Florida by several Haitian-Americans, legal proceedings are underway in the US.
The department confirmed that Joseph Vincent, 57 and James Solages, 37, are Haitian-American dual citizens charged with conspiring to commit murder or kidnapping outside the United States. In addition, Colombian citizen German Alejandro Rivera Garcia, 44, was also charged with the same crimes.
"It is alleged that on July 6, 2021, Solages, Vincent, Rivera and others met at a house near President Moise's residence, where firearms and equipment was distributed and Solages announced that the mission was to kill President Moise," the DOJ said statement in a statement.
Additionally, the department also explained that that while Haitian American Christian Sanon, 54, wasn't charged with conspiracy to commit murder he "participated in crimes that culminated in the assassination of the Haitian president".
Sanon was charged with smuggling bulletproof vests from the United States to Haiti to be used in the assassination plot. President Moise was shot to death in his home in Port-au-Prince on July 7, 2021. Law enforcement official believed it was carried out by foreign mercenaries.
If found guilty, Sanon faces up to 20 years in prison. The other three could be sentenced to life in prison. They will appear in federal court in Miami on Wednesday.