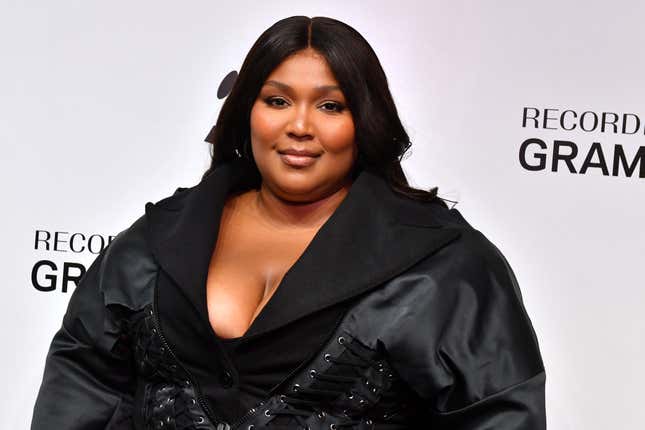 If you've ever wondered why Lizzo's fans are so loyal and will stop everything to defend her from haters, it's because she never lets us forget that someone has our back no matter what. She's all about body positivity, self-confidence and ignoring the idiots who spend all their time tearing others down. In case that's not a cool enough explanation, you can just listen to her new single "Special."
Cynthia Simpson Shares Three Principles of Motherhood She Swears By
The 2023 Grammy nominee released the video for the song on Wednesday, and it makes a powerful statement about how the world treats Black women. The story features Lizzo as a superhero saving the world while telling people they're special. In a voice note on Instagram, the "About Damn Time" singer described why this was such an important message.

"The music video starts off as showing the superhero, the Black woman as superhero, and it's like, America loves a Black woman as superhero, but absolutely hates her as a human being," she said. "The glorious superhero, you see her doing the regular life-saving press, everyone loves her, and then she takes off her costume, it's a Black woman and just showing the juxtaposition of how she gets treated in the real world. The hope is that y'all see me for who I am and y'all appreciate me. Then at the end, I hang up my Superman outfit. I ain't saving the world no more, I'm saving myself."
Whew, Lizzo is done beating around the bush. Everything she said is true. When something goes wrong like voting systems, marketing campaigns and legal cases, the world is always looking for a Black woman to come in and save the day. We're expected to put on our cape and ride to the rescue. However, when we ask for things like equal pay, child care, health care, basic human dignity, suddenly no one is interested in protecting Black women.
No one is caping for us when trash-ass men go on TV and insult our looks, mangle our names or blame us for every problem happening in the Black community. This may seem like just a music video to you, but for Black women, it's a signal that someone is finally celebrating us for being heroes and seeing us as people who are tired of carrying your unreachable expectations.