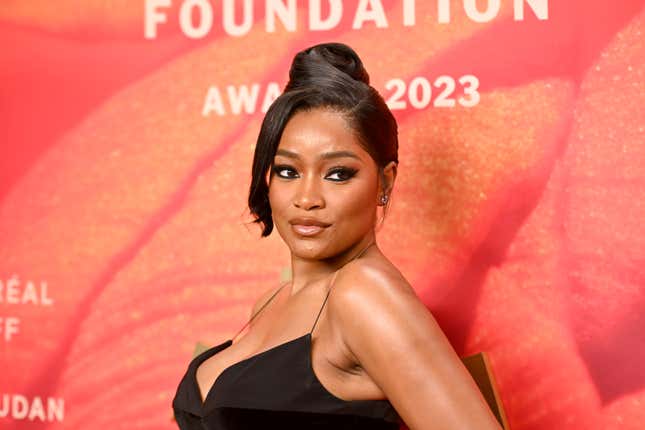 Though she's been in the spotlight since she was a child, actress/singer Keke Palmer has somewhat been able to control which aspects of her personal life become public. With the premiere of her digital network, Key TV, and new album and short film, Big Boss, she's revealed more about her private relationships. During a recent appearance on The Best Podcast Ever with Raven and Miranda, the Nope star opened up about her sexuality.
LEGO Star Wars, The Sandman, Lightyear & More On TV This Week
"There was a moment in my life where I was like ya know, can I be myself? The moment where you overthink shit," she said. "That's not even me, why am I overthinking this? I guess you just get to the point where I want my life to be my own life."
The Password host explained that even though her family's reaction was one of the reasons she held herself back from experimenting, she knew her parents would've been supportive of her.
"Sexuality and stuff like that…my parents never even cared about something like that or talked about that," she added. "And I know that by the time they saw how free of a spirit I was, and whoever I wanted to date, they were like, 'Whoever cares.' It was never anything that was in their mind."
Keke was reluctant to explore her sexuality, feeling that since she sort of knew who she was, she didn't need to look deeper into her feelings.
"Because I liked guys too, I was kinda like, 'Well, we don't have to talk about it.' Because I like guys too, it was like, that's another extra thing that no one really has to know about," Palmer said. "I don't really have to live out."
She revealed that she didn't truly become open to exploring her sexuality until she was "around 17 or 18." Now that she's older, has lived more and is a parent herself, the Alice star has developed a better understanding and acceptance of herself.
"I ultimately just feel like the acceptance of that part of myself, in general, was a part of my process of being able to have love in my life," she said.
Palmer previously discussed sexuality and gender identity in April while accepting the Vanguard Award at the LGBT Center's The Gala in Los Angeles. During her speech, the Emmy nominee said, "I've always been my own person. Sexuality and identity for me has always been confusion. I never felt straight enough. I never felt gay enough. And I never felt woman enough. I never felt man enough. You know, I always felt like I was a little bit of everything."
Because we've been watching her on-screen since she was a child, we all feel like we know Keke. She's a friend of the family who we've watched grow up. For someone with her popularity and influence to open up like this is extremely brave and inspiring.