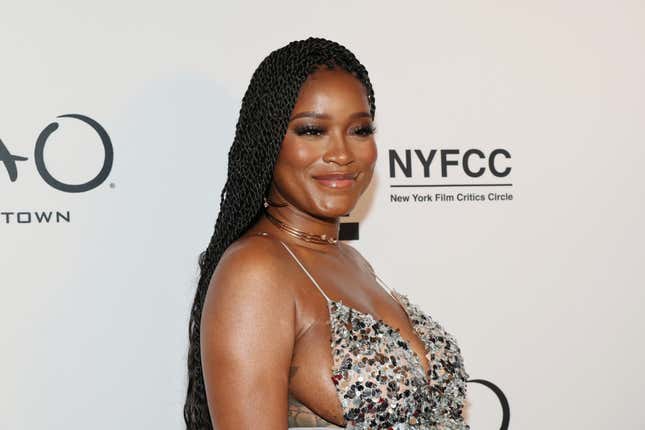 The hardest working woman in show business, Keke Palmer, is back at it with another interesting project. The Nope star just debuted her short film, Big Boss, on Amazon Music. She stars in, writes and directs the 41 minute visual album about a young woman trying to make it in the male-dominated entertainment industry. The always-busy actress spoke with The Root about working behind the camera and bringing this personal story to life.

LEGO Star Wars, The Sandman, Lightyear & More On TV This Week
The project grew out of Palmer and her team wanting to find a unique way to launch her new music. As the character moves through various stages of her life and career, the songs reveal how she grows from the experiences and overcomes obstacles. This is obviously a very personal story for the Alice actress, but she didn't have any hesitation about putting it out there.
"As unique as the experience can be to me, I'm not the first human being to have gone through it. We all have experience being left out, feeling like you don't belong, feeling like we're trying to force a shoe that doesn't fit, wanting people to see us that just never will, looking for respect in all the wrong places," Palmer told The Root. "Those are all things that I think we all could relate to. That's probably also why I didn't have any trepidation. I think a lot of people sometimes need to be reminded—myself included—that we're always going to get where we're trying to go, as long as we can stay true to ourselves and go where the love is. That's a big message of the movie, go where the love is. Don't look for people that are never going to accept you. Don't try to change their mind. Go where the encouragement is, and that's how you get where you're trying to go authentically."
Palmer has been steadily working in movies and television since she was a child, so she's spent a lot of time on sets. Even she didn't realize how many aspects of the various productions she's been involved in she was taking in all this time. When it came time to write and direct Big Boss, the Lightyear star had decades of experience to draw from.
"I've been doing it for so long, that you don't really know that you're picking up on every single thing. But I am quite observant. And I guess I really was able to see with this project, just how much I had been taking in," she said. "All those years of performing, I actually was learning so much and taking in so much. That was really exciting for me to see."
"Even when I wrote the script, I wasn't even realizing that I could write a script. When I actually started writing, I'm like, 'Damn, I guess I do understand this,'" Keke continued. "Then from there, to being on the set…I realized that I was actively learning the process of working on these projects all my life."
As previously reported by The Root, the singer/actress recently welcomed a baby boy, but it doesn't seem like motherhood is slowing her down. She revealed she's about to begin filming Season 2 of the NBC game show Password. She's also set to co-star in the upcoming film Super Toys with Sacha Baron Cohen.
Big Boss is now available on Amazon Music.