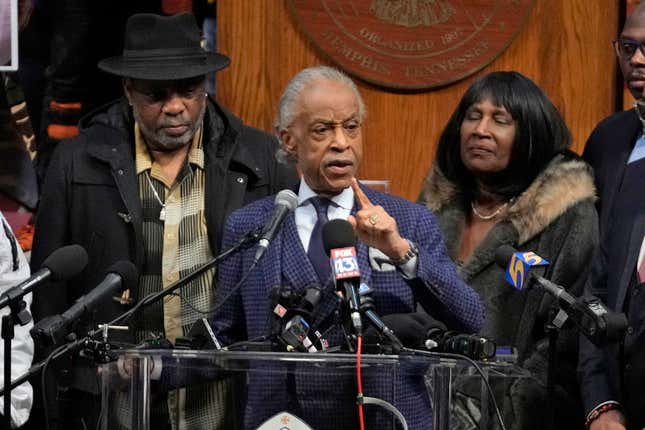 For the demonstrators and activists who want to show their support for Tyre Nichols and his family but couldn't make it to his funeral service in person, there is still an option for you to participate virtually.

Small Town Horror: The Story of a Food Network Star Turned Killer
Here's everything you need to know about Nichols' home-going celebration and who's coming to show their respects:
Where is the service being held?
Mississippi Boulevard Christian Church at 70 N. Bellevue Boulevard, Memphis Tn.
Where can I watch virtually?
You can watch the service via livestream on the church's Facebook page or on their YouTube page. The service will be begin 1 p.m. CST.
Who can we expect to see or be in attendance?
The family of Tyre Nichols is expecting high profile guests including White House officials such as Vice President Kamala Harris. Harris shared a personal call with Nichols' parents, Rodney and RowVaughn Wells, following the news that she would be in attendance.
"Vice President Harris and Ms. Wells spoke exclusively, and during this emotional time, the Vice President was able to console Ms. Wells and even help her smile. Tyre's parents invited Vice President Harris to the funeral tomorrow, and were pleased that she accepted their invitation. Mr. and Mrs. Wells are grateful for Vice President Harris reaching out to them during this heartbreaking time and for her sensitivity on the call," read a statement from their attorneys.
Civil rights attorney Benjamin Crump, who has been representing the family, will also be present as well as National Action Network president Rev. Al Sharpton who will deliver the eulogy and call to action. Other guests include family members of other police brutality victims including Tamika Palmer, the mother of Breonna Taylor and Philonise Floyd, the brother of George Floyd.
It's unclear if anyone from the city of Memphis, including Police Chief Cerelyn CJ Davis will be attending, but it's more than likely that if they do show up, they will be met with a group of demonstrators outside.