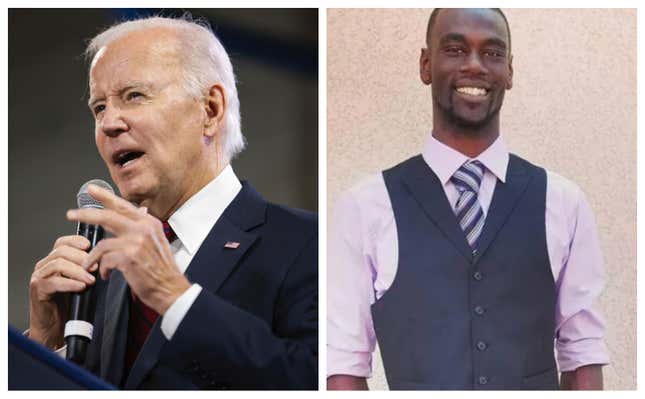 The past weeks have been filled with swift action from state and federal agencies in investigating the Tyre Nichols case. In a statement, President Joe Biden called for the public to protest peacefully as tensions rise in Memphis amidst the pending release of the body camera footage of the incident.

The Biden And Trump Classified Documents Scandal Explained
Biden's remarks come right on time as Memphis police announced the release of the traffic stop footage Friday evening, per NBC. The descriptions of the "heinous" acts observed in the video by the family and their attorneys have Memphis residents anticipating a triggering and angering scene, reports say. Given the way outrage against police brutality has led peaceful demonstrations to turn into violent riots, Biden advised the public to stay calm.
"Outrage is understandable, but violence is never acceptable. Violence is destructive and against the law. It has no place in peaceful protests seeking justice," read the president's statement. "Tyre's death is a painful reminder that we must do more to ensure that our criminal justice system lives up to the promise of fair and impartial justice, equal treatment, and dignity for all."
At the moment, Memphis has braced itself for the possibility of protests upon the release of the footage. Per NBC News, Shelby County schools have cancelled after school activities and Southwest Tennessee Community College is going virtual for all classes.
The MPD's SCORPION Neighborhood Crime Unit

There's no telling how law enforcement is preparing for the anticipated demonstrations. Hopefully, the Scorpion crime unit won't be involved given they have an alleged record of being violent toward citizens. Oh, and also because they were accused in the Nichols incident and are currently under review by the police chief.
Read more from NBC News:
The name stands for the Street Crimes Operation to Restore Peace In Our Neighborhoods. Now it's known for inflicting deadly violence on one of the city's residents. Authorities confirmed Thursday that officers from Scorpion were among those responsible in the beating death of Tyre Nichols after a Jan. 7 traffic stop.

The attack on Nichols, which Police Chief Cerelyn "C.J." Davis has called "heinous, reckless and inhumane," has increased scrutiny of the city's reliance on specialized units to suppress violent crime. This "hot spot" approach has been used by cities around the country — but some police reform advocates have said it contributes to use of force and weakens public trust.

This week, Davis announced a review of all of the police department's specialized units, including Scorpion, in response to Nichols' death. The police department declined to comment further on the Scorpion unit Thursday.